The Indie Spirits Tasting is about to hit the road, making its debut in its third Australian city – Perth. Following on from cracking events in Sydney and Brisbane, the team here at Australian Bartender magazine HQ thought it was about time we headed over to Perth with this boutique event that is dedicated to showcasing artisan spirit brands. For just $55 you will have access to over 25 suppliers and 120 boutique spirits, delicious bar snacks, as well as intimate tasting seminars that take a deep dive into craft production and great hooch. Indie Tasting Perth will be held at the Flour Factory from on Wednesday 15th March from 5pm till 8.30pm. Click here to buy your tickets now.
What would a tasting be without a bit of education thrown in? The Indie Spirits Tasting Perth promises a line-up of talks about the hottest topics in the bar industry. Everything from tips on investing in Whisky on the stock market to the lowdown on the great gin explosion, hosted by Australian Bartender magazine editor, Sam Bygrave. It's first-in, best dressed so get in early to secure your spot.
TIME: 6PM
Forget the stock market, invest in whisky
ADVERTISEMENT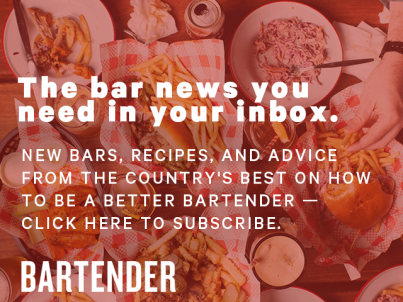 &nbsp
Whisky is booming right now — you'll find big selections in bars across the country, and it's highly sought after by collectors. Join us as we taste and talk about why whisky is such hot property.
TIME: 6.30PM
Go on a guided journey of rum
Join Beenleigh master distiller, Wayne Stewart, as he walks you takes you on a voyage of craft rum production
TIME:7PM
The great gin explosion!
Never before has there been so many gins for your G&T — so how do you find the gin that's right for you?
TIME:7.30PM
Indigenous ingredients, Australian flavours
Forget the flavours of Europe — Australian spirits are getting their own character from native ingredients. Taste some of the best here.
TIME: 8PM
Why tequila's new found popularity could be the very thing that kills it
What is artisanal tequila and mezcal, and why is sustainability so important? What can you do to support the producers who make it?
TIME: 8.30PM
The Great Daiquiri Debate
If you want to test your bartender, this is the drink. What makes a Daiquiri great? Which rums should you use? We've asked three of Perth's best bartenders for their take on the drink — you decide who comes out on top.
Indie Tasting Perth – The Flour Factory, Wednesday, 15th March. 5pm-8.30pm. It promises to be a day of good times and great spirits, and with tickets only $55 (Click here to get your ticket to Indie Spirits Tasting Perth now.) you're best to secure yours early. Open to both consumers and trade, this event caters to all those with an interest in unique spirit brands.
In 2017, Perth is the first destination for the Indie Spirits Tasting, with stops in Brisbane on Sunday the 28th of May at Lefty's Old Time Music Hall, and Sydney for Bar Week on Sunday the 17th of September at Restaurant Hubert.
To keep updated with all the distilleries, spirits, and seminars at the Indie Spirits Tasting events happening around the country, make sure to like us on Facebook, follow us on Instagram, and keep an eye on indiespiritstasting.com.au.