The team at The Speakeasy Group is known for their love of whisky, and their new Sydney bar Mjølner will be no exception when it opens on Cleveland Street, Redfern.
"We're looking at 450 whiskies when we open, and we're going to try to get up to 600 as soon as we can," says Speakeasy managing director Sven Almenning.
"If we're going to open something, we want to do something we're passionate about. We love whisky. Greg [Sanderson] and I talked about doing a whisky bar in Sydney as well — we did look at doing Boilermaker House here, but this isn't the right venue for Boilermaker, it needs to be in the CBD, a more open and bigger space."
Billed as a carvery and whisky bar, and named for the indestructible hammer of the Norse god of thunder, Thor, on entering the venue you'll be greeted by the bow of a viking ship, adorned with a dragon, as you descend the stairs from Cleveland street.
The space features a bar at the bottom of the stairs, a restaurant area — which is the carvery — and a space they're calling the feasting room, which "will be a place where you can book it out for an event, but if the restaurant is busy enough we'll run it like a normal restaurant, and its got its own bar back here," Almenning says.
ADVERTISEMENT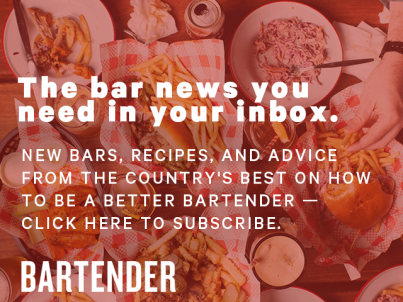 &nbsp
In addition to the whisky, there'll be nine beers on tap in the bar, and some innovative use of the space to fit more bottles on the back bar.
"It's not a very big back bar," Almenning says, "so on the front of it we'll have two iron cages on rollers for our most popular spirits, so you can get extra storage on the back bar."
Being in the basement of an old tobacco building from the 1800's, there's a number of low archways into which they'll build banquette seating, and a couple of disused kilns along the back wall — where once tobacco leaves would have been dried — into which they'll custom build fridges for storing cured meats.
In the cured meat fridge, they've taken the idea of bottle service they do at Eau de Vie and are appyling it to ham. That's right — they've got a cured meats program.
"If all goes to plan, you can roll in here, put down your money to buy a 4kg leg of Iberico, leave it in there like you do a bottle of whisky in bar, and you can come back and we'll do leg service, bro," says Almenning.
Expect to whisky on display in cabinets and assorted vikingesque paraphernalia, or as, Almenning says, "fucking swords and shit."
As you can expect from the group that did Eau de Vie, there'll be an emphasis on the experience at Mjølner.
In the carvery, "the idea is that each night, you'll have the chef out there, and he'll be carving meat in front of the guests," says Almenning. "We're cooking whole animals mostly, so whole roasted lamb, whole roasted pigs — that will happen inside the kitchen and be brought out [to the carvery] to carve it.
"When it comes to the table, we have this beautiful leather knife bag that you roll out, and inside them there's a large selection of Damascus steel hunting knives, so you choose your weapon for your meal.
"We're not really rolling with traditional steak knives — ours are a little more combat ready," he says.
Personnel-wise, they've taken on Alex Dahlenburg as venue manager. Dahlenburg is fresh from a stint with Sydney whisky bar, Grain (which was also named Hotel Bar of the Year at the 2016 Bartender Magazine Australian Bar Awards). "She comes with a good background, massive amounts of passion for whisky and good balance of back of house and front of house knowledge," said Speakeasy Group's Greg Sanderson.
If all goes according to plan, expect to see Mjølner open the first week of March. They'll be trading six days to begin with, at 267 Cleveland Street, Redfern.