The Indie Spirits Tasting Perth is less than four weeks away. For just $55 you will have access to over 25 suppliers and 120 boutique spirits, delicious bar snacks, as well as intimate tasting seminars that take a deep dive into craft production and great hooch. Indie Tasting Perth will be held at the Flour Factory from on Wednesday 15th March from 5pm till 8.30pm. Click here to buy your tickets now.
Making its first appearance at the Indie Spirits Tasting a brand new company direct from WA – the Illegal Tender Rum Co. We love hearing stories about folks in the booze business who have thrown everything (including the kitchen sink) at starting their own spirit brand and living their dream. Illegal Tender Rum Co is just one of those stories. The man behind it is Director and Master Distiller, Codie Palmer. With the help of his dad Michael and his partner, Hayley Wells, they started this rum business in 2015 and they have just recently launched their first product – the 'Bush Tucker' Spiced rum. We asked them all about the craft distilling industry, starting your own brand and what's happening for them at Indie Spirits Tasting Perth.
Q: Craft distilleries are popping up around Australia. What's your take on the Australian craft spirits market?
A: The current craft spirits market in Australia is gaining a lot of momentum right now with so many niche distilleries opening up – it is a very exciting time to be in the industry. We have so many great distilleries striving for their voice and constantly proving that they are able to produce some of the best craft spirits in the world. It is at times a fairly hard industry to be in simply because of the size of our great nation and the relatively new scene of craft distilling. The market is really opening up as the population of Australia looks in its own backyard for quality spirits and they are pleasantly surprised time and time again that we simply have some of the best in the world. Consumers are wanting to find a unique spirit or drink now, they want to be taken on a journey from the initial brewing stage to the final stage of having the beverage in their hand, and that's something we strive to achieve.
Q: Give me a little bit of background on your brands and what prompted you to start them.
A: Codie's dream has been to always make alcohol, from tinkering away in the shed and crafting recipes to wiring electronics to assist his brews as he is an instrumentation electrician by trade. It was only a matter of time before the passion and the job collided.Illegal Tender Rum Co was foundered in 2015 by our Director/Master Distiller Codie Palmer with the help of his partner Hayley Wells and father Michael Palmer in Dongara, WA. Codie sold everything he owned including his house and toys to make his lifelong dream a reality.We wanted to pay tribute to our country with the spirits and after some history lessons we learnt that Australian history is so young and relatively complex and there is so many unique Rum stories surrounding it. In the early years of Australia's colonisation Rum reigned supreme as Australia's form of tender, it was bartered with and used as a form of payment for all types of workers and items. Many famous Australian landmarks of this time, were bought and built with Rum as the main currency. In 1824 the acting Governor of the time ordered that rum be made an Illegal form of Tender. Our Name is our way to pay homage to that time in Australian history, by taking on the name Illegal Tender Rum Co.
Q: Tell us a little bit about your distillery and your distilling process.
A: We are a micro distillery with a small area we use to produce our wares, we source Australia's finest ingredients to be incorporated into our products. Using dark brown cane sugar and yeast cultivated in house, small batches are fermented in 1 of 4 1000L fermenters and left to settle prior to being transferred for distillation. Illegal Tender Rum co uses the latest design distillation equipment being their custom made 4 plate column still which is perfect for a full bodied brown spirit whilst still being able to create complex character from a single distillation run. Each distillation cycle takes over two days to complete with a 1000L batch requiring a large generator to power the cycle given the remoteness of the site.
ADVERTISEMENT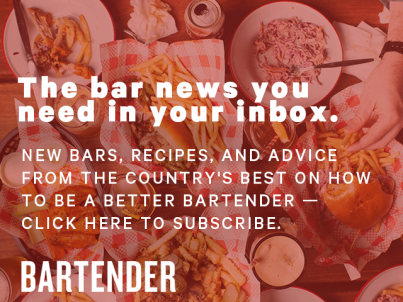 &nbsp
Q: What products do you have in your portfolio?
A: Currently our 'Bush Tucker' Spiced is the only product in our portfolio because we believe in perfecting everything before it is released into the world. (see below for tasting notes)
Q: Are you launching anything new at Indie Perth?
A: YES! Codie has been labouring in his lab for months in the background toiling with names and ideas for our second product release that we are proud to show for the first time at the Indie Perth event! Using our closed Facebook group we surveyed over 2.5K die-hard Illegal Tender fans over a potential name for our double distilled unaged new make cane spirit and with well over 80% of people voting for we now have……. '1808' – Barely Legal. 1808 being the year that governor William Bligh was revolted against because of his attempt to make rum illegal which was overthrown by the military at the time. This spirit is a tribute to the Men & Women who founded Australia, the rule breakers, the mongrels, and the ones who never gave in. Delicious on ice, in a cocktail or your favourite mixer, take a step back into Australia's history just by sipping 1808 – Barely Legal! Bottled at 40% ABV.
Q: Who will be on hand to discuss the brands at the event?
A: Our Master Distiller Codie Palmer and Hayley Wells who does the administration and accounts will be on hand to have a chat and discuss the brands and spirits. We are both pretty excited to come down for the evening and looking forward to having a chat to people.
TASTING NOTES
Bush Tucker Spiced Rum
Made from quality Local Western Australian and Australian Ingredients it is the first edition of our boutique range. Produced in Dongara, Western Australia's climate this product is hand crafted and hand bottled by the Master Distiller and whoever he could rope into helping him out. The Cane spirit is Mellowed with French oak for a minimum of 4 weeks and spiced with local ingredients making it an extremely UNIQUE product with the use of Australian Bush Tucker ingredients including Quandong, Kakadu Plum, Wattleseed, Lemon Myrtle and Wild Rosella having been infused into this delicious beverage. Bottled at 35% ABV this is great as a sipping drink on ice or with your favourite mixer.
Indie Tasting Perth – The Flour Factory, Wednesday, 15th March. 5pm-8.30pm. It promises to be a day of good times and great spirits, and with tickets only $55 (Click here to get your ticket to Indie Spirits Tasting Perth now.) you're best to secure yours early. Open to both consumers and trade, this event caters to all those with an interest in unique spirit brands.
In 2017, Perth is the first destination for the Indie Spirits Tasting, with stops in Brisbane on Sunday the 28th of May at Lefty's Old Time Music Hall, and Sydney for Bar Week on Sunday the 17th of September at Restaurant Hubert.
To keep updated with all the distilleries, spirits, and seminars at the Indie Spirits Tasting events happening around the country, make sure to like us on Facebook, follow us on Instagram, and keep an eye on indiespiritstasting.com.au.