If you've not yet tasted the grapey delights of Pineau des Charentes — it's a French aperitif of grape juice fortified with grape eau de vie — then this Julep from Brisbane cocktail bar, Seymour's Cocktails & Oysters, is a worthy introduction.
Take a look at the specs below.
Willie Mae's Julep
50ml Knob Creek Bourbon
20ml Pineau des Charentes Rouge Normandin Mercier
7.5ml Orgeat
7.5ml Lemon Honey
8-10 Mint Leaves
Add all the ingredients to a chilled Julep cup, add crushed ice and swizzle.
Cap with ice and garnish with a mint sprig, lemon wedge and icing sugar.
For the lemon honey, you can substitute 2:1 honey syrup, or to make it the Seymour's way, mix together 300ml honey, 200ml water, 100ml Dom Benedictine, and the zest of three lemons. Leave for 24 hours, strain, and bottle.
ADVERTISEMENT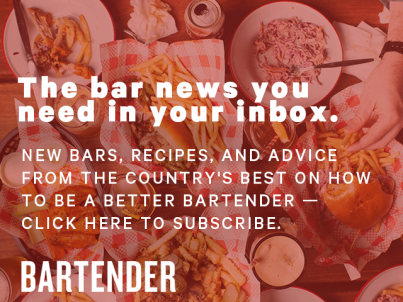 &nbsp