Here's part five of our eight part series profiling some of Melbourne's top bartenders, What Women Drink. Today, meet Gabriella Payne from Whisky & Alement. (Take a look at the whole series here).
What Women Drink is the first offical industry event held at new Melbourne cocktail bar, House of Correction. Hosted by the bar's Rachael Hand and Alex Ross, the event took eight of Melbourne's finest bartending talent in one room in front of a heaving crowd to showcase what they bring to the bartending scene. Each bartender presented their drinks to the crowd — and enjoyed a drink themselves — as the House of Correction team pumped out samples of the drink for the punters.
The guests then voted for their favourite drinks, and it was Hannah Lawson of Loretta's Bar, and Cennon Hanson from Bad Frankie, who tied the vote and shared the prize of a bottle of the Glenlivet 18 Year Old from the night's sponsor, Pernod Ricard.
In the Q&A conducted by Rachael Hand below, read why Payne loves the industry, what drives her, and check out the specs for her drink.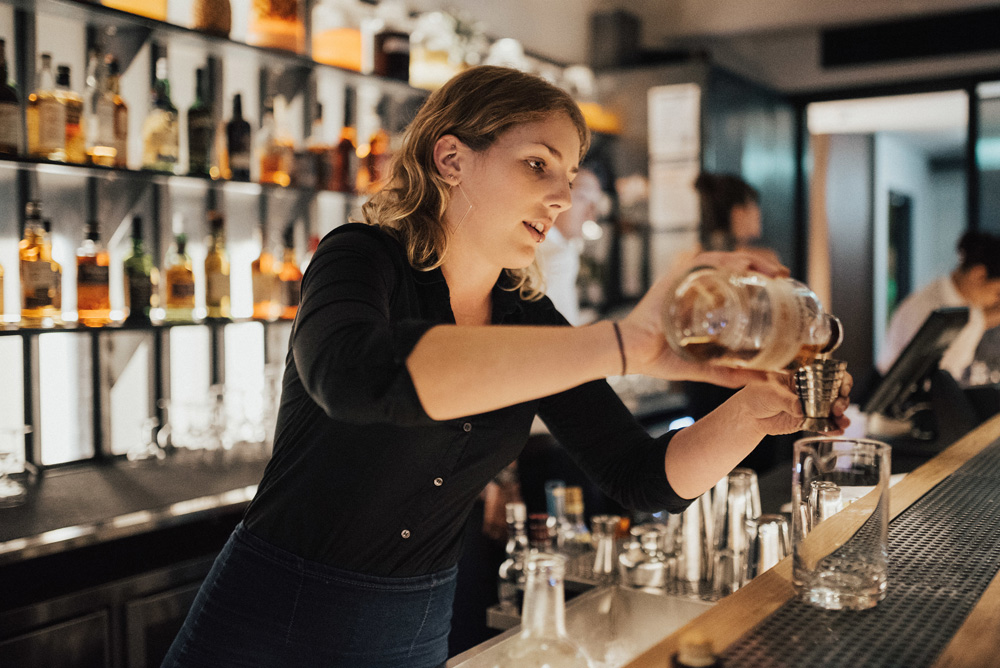 Gabriella Payne – Whisky and Alement
Why hospitality?
For me, hospitality is the perfect industry. I am a talkative, outgoing person and love getting to meet new and interesting people from all walks of life. I also love getting to be creative and experimental with new drink ideas and events. You can never stop learning in this industry either, there is always something to challenge you.
ADVERTISEMENT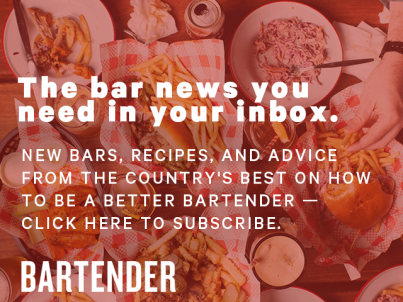 &nbsp
What's your Favourite drink?
My favourite drink changes regularly but I have definitely gotten into the whisky side of things in the last few years. Usually I'll go for a big peaty single malt or sherry bomb (preferably cask strength) like an Ardbeg, Finlaggan or Glendronach; but you can never go wrong with a classic G&T either.
Who inspires you/ who is your mentor?
Definitely the people I've had the pleasure of working with, past and present that have inspired me in this industry. The passion and knowledge of some bartenders I know is just amazing, it's a privilege to see them at work, doing what they love. I definitely strive to be more like them.
What's your pet peeve — what bugs you?
Personally, I like it when things are kept clean and organised behind the bar. I'm naturally a messy person, but never at work.
Why do you think females in hospitality is such a hot topic?
I think historically, males have always dominated the bartending scene but lately there have been more and more talented female bartenders making names for themselves in the industry. It's great to see! I hope it continues.
What drives you?
I really push myself to provide the best experience I can for every new customer that walks through the door. I believe customer service is such a huge part of what we do and it can really make or break someone's experience at your bar.
What is your greatest strength?
I think my greatest strength is being confident and approachable. I am always talkative and have quite a happy, bubbly personality. I love what I do and I think people can see that when I'm at work.
In 25 words explain your drink?
Inspired by the old-fashioned, I used Aberlour A'bunadh (a rich, strong, sherry heavy whisky) as the star of my drink, with chocolate, maple and cherry accents.
60ml Aberlour A'bundah?
10ml cherry infused maple syrup
?
1 bar spoon apple juice concentrate ?
3 drops Aztec chocolate bitters?
Stirred down, discarded orange twist and garnished with shortbread on the side.