The Indie Spirits Tasting is about to hit the road, making its debut in its third Australian city – Perth. Following on from cracking events in Sydney and Brisbane, the team here at Australian Bartender magazine HQ thought it was about time we headed over to Perth with this boutique event that is dedicated to showcasing artisan spirit brands. For just $55 you will have access to over 25 suppliers and 120 boutique spirits, delicious bar snacks, as well as intimate tasting seminars that take a deep dive into craft production and great hooch. Indie Tasting Perth will be held at the Flour Factory from on Wednesday 15th March from 5pm till 8.30pm. Click here to buy your tickets now.
This is not just your run-of-the-mill tradeshow. The Indie Spirits Tasting is unique in that it's solely for small, independent brands that are not stocked on every backbar or in every bottleshop. Come along and find something new to show off to your friends or maybe even add it to the menu in your bar. All of the exhibitors at the event will be sampling a handful of brands with many of the distilleries bringing along their master distillers to chat about their products.  So get along and support the craft spirits industry – it's great value and you may even learn a thing or two.
And just so you're 100% clear on who will be on hand, here is the complete list of suppliers who will be making the trip to Indie Spirits Tasting Perth:
Artisan Handcrafted
Baranows Emporium
Vok Beverages
Southtrade International
Sunset Rums
Applewood Distillery
De Vino Mezcal
Poor Toms Gin
Enoteca Sileno
Neat Spirits
Adelaide Hills Distillery
Mextrade
Young Henrys
Four Pillars Gin
Limeburners whisky
Prohibition Liquor
Cerbaco
Whipper Snapper Distillery
The Cardrona Distillery
Old Young's Distillery
Ironbark Distillery
Spirit of a Nation
Quittin' Time
Head Heart & Tales Distilling Co
Yummy Rhum
Illegal Tender Rum Co
The Kimberley Rum Company
Direct Brand Distributors
Indie Tasting Perth – The Flour Factory, Wednesday, 15th March. 5pm-8.30pm. It promises to be a day of good times and great spirits, and with tickets only $55 (Click here to get your ticket to Indie Spirits Tasting Perth now.) you're best to secure yours early. Open to both consumers and trade, this event caters to all those with an interest in unique spirit brands.
In 2017, Perth is the first destination for the Indie Spirits Tasting, with stops in Brisbane on Sunday the 28th of May at Lefty's Old Time Music Hall, and Sydney for Bar Week on Sunday the 17th of September at Restaurant Hubert.
ADVERTISEMENT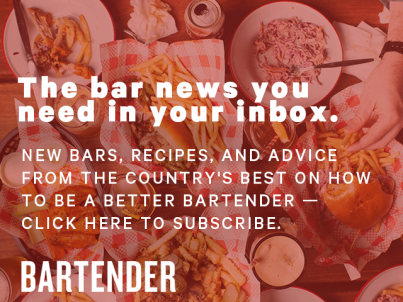 &nbsp
To keep updated with all the distilleries, spirits, and seminars at the Indie Spirits Tasting events happening around the country, make sure to like us on Facebook, follow us on Instagram, and keep an eye on indiespiritstasting.com.au.