The Indie Spirits Tasting Perth is just two weeks away. For just $55 you will have access to over 25 suppliers and 120 boutique spirits, delicious bar snacks, as well as intimate tasting seminars that take a deep dive into craft production and great hooch. Indie Tasting Perth will be held at the Flour Factory from on Wednesday 15th March from 5pm till 8.30pm. Click here to buy your tickets now.
Heading over to Perth has opened up a whole new world of small distilleries that are new to the Indie Spirits format. One of these distilleries who have just come on board is the Kimberley Rum Company (who from Middle Swan,WA. We shot over some questions to Ryan Passmore, the Master Distiller and General Manager to get his take on distilling in WA and what products he will have on show at the Flour Factory in a few weeks.
Q: Craft distilleries are popping up around Australia. What's your take on the Australian craft spirits market?
When we first entered the liquor market in the 2000 the concept of locally made craft spirits were foreign to most retailers. It took us great deal of time and resources to convince these people that we were a legitimate liquor company; not just some guy flogging booze out of the trunk of his car. It took us over a decade and two generations to simply establish our credibility and professionalism as independent distillers. With the emergence of many more craft operators the market has received a heap of attention which has brought more people away from the standard mainstream imported brands to try our products and those of our peers. It is a very exciting time of growth for the industry and we welcome any and all new distilleries on board in the hopes that not only will the customer get a much more diversified range of products but more importantly it is time for independent Australian craft distillers to supplant the multi-national owned and imported brands that dominate our retail shelves.
Q: Give me a little bit of background on your brands and what prompted you to start them.
ADVERTISEMENT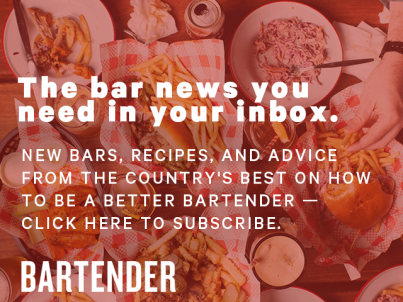 &nbsp
Our Founder and first Distiller, Rohan Passmore, spent much of his adult years as a rural and remote secondary maths teacher. As a long time sufferer of gout, Rohan was unable to consume wine, beer and most spirits that had high levels of volatiles; so he started making his own Rum. Rohan was then approached by the manager of the Kununurra Sugar Mill at the time to look into ways of adding value to a flagging industry. Our first bottle of "Kimberley Rum" which would later be branded "Canefire" won its first accolade at the Kununurra Agricultural show in 1998 where it won the silver medal in the Beverages and Preserves section. We got beaten by a mango chutney! The bottle was auctioned off later that night for over $200!
Rohan packed up the family, moved to Perth where he set up a small operation in his spare time putting rum to barrel until in 2002 we received our first international accolade at the Canadian International Rum Festival in Newfoundland; another silver medal!
The factory unit was already too small so we sold the family home and set up a purpose-built distillery in the Swan Valley, Western Australia. And that was 10 years ago! Since then we have grown into one of Western Australia's largest independent rum producers servicing and assisting other distilleries Australia wide with over 30 products ranging from Rum, Gin, Vodka, Liqueurs and Non-Alcoholic Syrups.
Q: Tell us a little bit about your distillery and your distilling process
The Kimberley Rum Company currently calls the Great Northern Distillery its home, located in the heart of the Swan Valley no more than 30 minutes from the Perth CBD. We are surrounded by lush vineyards, rolling hills and vastly changing weather conditions. Our distillery centres around a 1000L stainless steel custom-built Australian still and is one of a kind. We take raw, unrefined, quality Australian sugar and add a high heat tolerant slow acting yeast that gently ferments over a 40 day cycle; completely spending all sugar residues to make a very clean and soft spirit.Once the distillate reaches our high quality standards it is then sent to oak in ex-sherry (or shiraz) french oak australian wine barrels. These barrels are carefully handled and matured for later blending.
Q: What products do you have in your portfolio?
For the Rum Initiate: We make Canefire, Backburn and Canefire White. These are our entry level spirits made with raw unrefined brown sugar with a long fermentation and triple distilled. We use a very unique process where we add a portion of our spent wash back to the distillate prior to barrelling; this is what makes Canefire a truly unique Australian spirit.
For the Rum Enthusiasts:  Kimberley Rum Company Small Batch. Once a year we take a barrel strength cut of Canefire and create a unique blend utilizing different fortifieds that we source locally. Each blend is only 500 bottles, each blend is unique. This year's blend, Batch #11, is blended with our very own Ruby Port made from our century old grenache grape vines.
For the sweet tooth: We make three liqueurs (Coffee, Melon and Butterscotch). The Coffee is great with your favourite Esspresso Martini recipe or as a White Russian. The Melon is much "fruitier" than similar brands; focusing more on the honey dew aspect of this liqueur. The Butterscotch is delicious simply on ice as a dessert drink; rich in caramel and vanilla.
Q: Are you launching anything new at Indie Perth?
Yes! The label might not be ready in time but the rum certainly is! Canefire No. 5 is our first 5 Year Blend of rums ranging across 14 unique barrels. We're very excited about this one so we'll bring a bottle or two to see if you enjoy it as much as us! Unfortunately I can't release any more details regarding this product but if you drop in on the night I'll be happy to give you a taste and tell you all about it!
Who will be on hand to discuss the brands at the event?
Master Distiller and Stakeholder, Ryan Passmore, will make an appearance at the tasting table to amaze you with all the technical intrigue and share in a sample or two.
Brand Ambassador and Distillery Manager, Blaire Newland (AKA The Bearded Baron), will also be available to make sure Ryan didn't forget anything!
Indie Tasting Perth – The Flour Factory, Wednesday, 15th March. 5pm-8.30pm. It promises to be a day of good times and great spirits, and with tickets only $55 (Click here to get your ticket to Indie Spirits Tasting Perth now.) you're best to secure yours early. Open to both consumers and trade, this event caters to all those with an interest in unique spirit brands.
In 2017, Perth is the first destination for the Indie Spirits Tasting, with stops in Brisbane on Sunday the 28th of May at Lefty's Old Time Music Hall, and Sydney for Bar Week on Sunday the 17th of September at Restaurant Hubert.
To keep updated with all the distilleries, spirits, and seminars at the Indie Spirits Tasting events happening around the country, make sure to like us on Facebook, follow us on Instagram, and keep an eye on indiespiritstasting.com.au.