Bacardi & De Kuyper partner with Australian Bartender to bring you the 2017 Bartender of the Year
That's right folks, it's time to start turning your mind to preparation for Australia's toughest test of bartending ability: the Bartender Magazine Bartender of the Year sponsored by BACARDÍ & De Kuyper.
The team here at Australian Bartender is delighted to once again be working with the crew at BACARDÍ and De Kuyper on this prestigious event on the bartending calendar.
Registrations for the competition are open now at australianbartender.com.au/bartenderoftheyear.
Up for grabs: a trip to hit up Tales of the Cocktail in New Orleans in 2018, as well as bragging rights for joining one of the most exclusive, esteemed groups in the bartending scene: the Bartenders of the Year.
ADVERTISEMENT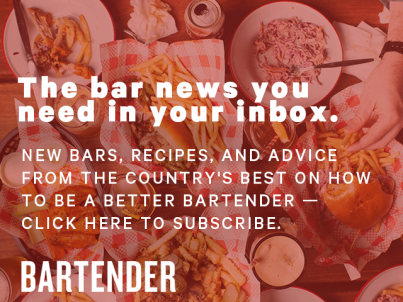 &nbsp
The Bartender of the Year sponsored by BACARDÍ & De Kuyper takes place over two days in September during the newly expanded Sydney Bar Week.
It all begins with the Bartender of the Year Exam, the toughest test of bartending knowledge going around, on Monday the 18th of September at Sydney's Ramblin' Rascal Tavern.
The Top 16 from the exam will go through to round two, where they'll test their speed, creativity, and classic cocktail knowledge in the much-feared two minute mystery box challenge, and nose their way through a selection of unidentified spirits to see who can really sniff out the good stuff.
From there, the Top 8 will be announced and have a nervous night's sleep because they'll be back at it in front of some 600 guests at the 17th annual Bartender Magazine Australian Bar Awards on Tuesday the 19th of September.
It's as big a crowd as bartender gets, and it's a room full of colleagues, peers, and potential employers.
Click here to register for the competition now. Full details and rules will be released closer to the date, but what we can tell you now is that it will be worth your while to get some study done — starting with each month's issue of Australian Bartender is a step in the right direction.