We love vermouth. Whether it's employed in a cocktail — like in these three recipes here — or sipped straight; whether it's Italian or local or even one we've cooked up in our kitchen, we love that vermouth is capturing the attention of more and more bartenders.
But there's vermouth — an aromatised wine in which wormwood provides a bittering element — and there's vermouth di Torino.
What is vermouth di Torino? Well, as of March 22 2017, it's now a protected geographical indication with specified processes and attributes decreed by the Italian ministry of agriculture, food and forestry.
That means that for a bottle to carry the designation Vermouth di Torino on the label, there are rules that must be followed that govern how the vermouth is made.
The legislation states that "Vermouth di Torino is the aromatized wine obtained in Piedmont using one or more Italian wines, with the addition of alcohol, flavored mainly with Artemisia (wormwood) together with other herbs and spices."
ADVERTISEMENT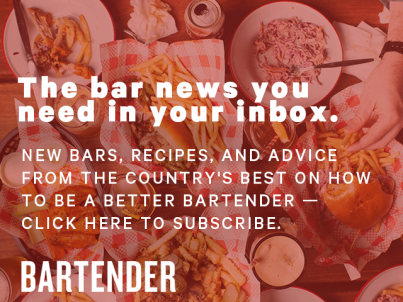 &nbsp
To carry the Vermouth di Torino designation, the product must be between 16% and 22% alcohol by volume, made in the region of Piedmont, employ "Artemisia Absinthium and/or Pontica grown or gathered in Piedmont" with colour coming only from caramel.
Roberto Bava, president of the newly-formed Istituto del Vermouth di Torino, said in a statement that the new geographical indication is a welcome development that vermouth producers have been working towards for sometime.
"This means that the town of Torino and the Regione Piemonte have been recognized by law as the native place of this vermouth and the area where production find its most canonic style.
"From now on, this appellation is allowed only when the product is made within this region in Italy (with a few historical exceptions for other Italian wineries producing Vermouth di Torino for more than 25 years)," he says.
Take a look below at the full suite of guidelines for Vermouth di Torino as per the Istituto del Vermouth di Torino's statement.
Area of manufacture:
Includes the whole Piedmont territory.
The sensory characteristics:
The color of the Vermouth di Torino ranges from white to pale yellow to yellow amber and red: the individual characteristics are related to the chromatic intakes determined by the wines, the aromas and the eventual use of caramel. Its fragrance is intense and complex, aromatic, balsamic, at times floral or spicy. Soft flavor, balanced between the bitter components – induced by the aromatic characteristic of Artemisia – and sweet components that vary depending on the different sugar types. Alcohol content between 16% and 22%.
The aromatic principles:
Aromas can be extracted through many available technologies using wine, alcohol, water, and hydro-alcoholic solutions as support.
Among the main raw materials used for Vermouth di Torino there are plants of the Artemisia variety, since the presence of Artemisia Absinthium and/or Pontica grown or gathered in Piedmont is mandatory.
For sweetening the use of sugar, grape must, caramelized sugar and honey is allowed. Coloring can be obtained only by using caramel.
The denomination may be integrated with the following words:
EXTRA SECCO or EXTRA DRY for products with a sugar content lower than 30 grams per liter
SECCO or DRY for vermouth with less than 50 grams per liter
DOLCE for products with sugar content equal to or exceeding 130 grams per liter.
BASE WINES may be referred to in the list of ingredients, specifying origin or geographical reference if they represent at least 20% of the finished product.
The regulation defines SUPERIORE for those Vermouth di Torino with an alcoholic strength not lower than 17%, made with wines produced in Piedmont for at least 50% and flavored with herbs – besides the Artemisia – grown or harvested in Piedmont.