Indie Spirits Tasting Brisbane is back for its second year at Lefty's Old Time Music Hall on Sunday May 28 from 12.30 till 4pm. The event, which is also staged in both Sydney and Perth, is all about great spirits and good times.
Tickets are just $55 (plus booking fee) online and include access to over 30 exhibitors showcasing more than 120 craft spirits, with master distillers on hand to chat and free seminars diving deep into the world of indie spirits. Click here to get your tickets now.
If you like supporting small brands and uncovering little known gems then the Indie Spirits Tasting is tailor-made for you. One of the exciting additions to this year's line-up is Victoria's very own vermouth – Maidenii. Maidenii Vermouth is a collaboration between French wine maker Gilles Lapalus and Aussie bartender Shaun Byrne. They've sourced the herbs and spices for their vermouth both locally and internationally, with vermouth's key components — wormwood and the wine base — sourced from Victoria.
We asked Shaun Byrne a few short questions about his brand, the industry and what he will have on show at Indie Spirits Tasting Brisbane.
ADVERTISEMENT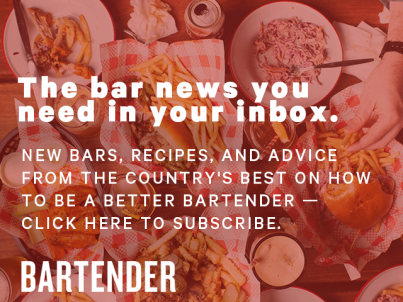 &nbsp
Give me a little bit of background on your brands and what prompted you to start them.
I was going through a phase of trying to prepare ingredients for the bar that are better than anything available commercially. I attempted vermouth, it was ok, but not as good as commercially available products, Vernon [Chalker] suggested I should meet his French winemaker friend Gilles Lapalus, which I did. We did a tasting of all the other vermouths we could get a hold of and discussed what we liked, what we didn't and the direction we thought vermouth could go in. We decided on two key elements: good quality fresh wine; and the use of local botanicals to showcase what Australia has to offer botanically.
Choosing the botanicals was a little more difficult, we sampled over 100 different botanicals to locate the ones we felt met our brief. The first blending session we did lasted over 12 hours, a mammoth session however from this we were able to pinpoint 16 critical botanicals that we knew would give us the flavours we were pursuing. We painstakingly developed the recipe over the next few months finally stopping at 34 botanicals (12 native) when we felt the vermouth had achieved a balanced complexity which made it a pleasure to drink.
What products do you have in your portfolio? And what will be on show in Brisbane?
We have a dry and sweet vermouth mainly used for cocktails, [and] our classic vermouth which we like to drink during aperitivo. We also have a quinquina called La Tonique and a vin amer called Nocturne. Finally we have a pet-nat (a fun, old style of fizzy wine) which we dose with Maidenii Classic and we call this product Maidenii Spritz.
Tell us a little bit about your distillery and your distilling process.
We have a vermouthry. We macerate botanicals in spirit, we then blend those tinctures. The master tincture is then added to fermenting juice to arrest the ferment, fortify the wine and aromatize it.
What do you think the booze industry in Australia needs more of?
Support for local ingredients and locally made products. Tasmania is producing whiskies the Scots are drinking, West Winds are winning over non-gin drinkers and 666 are putting flavour back into vodka. This is just the tip of the iceberg, if we as bartenders don't support these brands they can't grow.
What are some of the highlights of a day in your life making booze?
Getting to play around with a whole world of largely unknown flavours, that being Australian Native Botanicals.
To learn more about the Maidenii range, visit www.maidenii.com.au.
So make sure you head to Lefty's on Sunday 28 May and sample some of Shaun's local vermouths. Click here to get your tickets now.
To keep updated with all the distilleries, spirits, and seminars at the Indie Spirits Tasting events happening around the country, make sure to like us on Facebook, follow us on Instagram, and keep an eye on indiespiritstasting.com.au.