The creative bartender-owner of Singapore's Operation Dagger, Luke Whearty, has moved to Melbourne to open a second bar.
"I've just relocated to Melbourne and I'm in the process of setting up a second venue there," he says. "It's very very early days — we're just starting that process in motion."
It's a homecoming of sorts for Whearty, who ran the bar at influential and now defunct Melbourne bar Der Raum for a number of years. Since then, Whearty has built an international reputation for himself and his bar with an innovative approach to drinks, earning Operation Dagger a spot at number 21 on the World's 50 Best Bars list and taking out the title of Singapore's most creative bar at the 2016 Singapore Bar Awards.
And now it's time to begin new projects, he says.
"[Operation] Dagger, after being open three years now, I've got such a strong team, and I don't need to be there — in actual fact, me being there every day is probably to the bar's detriment to be honest," says Whearty. "I think you've got to know when to give the bar and the team some freedom to grow itself as well."
ADVERTISEMENT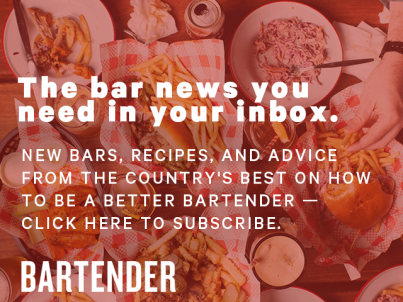 &nbsp
Whearty is excited to be venturing out from the basement space of Operation Dagger, into the Australian sunshine. "I've been underground for too long, I want somewhere nice light and airy — I want some sunshine, so a good injection of vitamin D will be in the new venue," he says.
You can expect the local environment to inform the drinks at the new bar, the concept for which Whearty has been working on for three years — just don't expect a second Operation Dagger, he says.
"It won't be Operation Dagger," he says, "it will be something very uniquely Australian I will say."
"My favourite restaurants in the world are restaurants like Noma, Faviken, BVrae and Attica in Melbourne, that are very much about having a cuisine centred around a time and a place. You can't get that anywhere else. I think that can be really applicable to drinking as well."
For now, though, Whearty won't be rushing the opening.
"It could be a year, it could be two," he says. "I'm not really in any rush. I just got engaged and that's my priority now — I've got to get married first."