Indie Spirits Tasting Brisbane is back for its second year at Lefty's Old Time Music Hall on Sunday May 28 from 12.30 till 4pm. The event, which is also staged in both Sydney and Perth, is all about great spirits and good times.
Tickets are just $55 (plus booking fee) online and include access to over 30 exhibitors showcasing more than 120 craft spirits, with master distillers on hand to chat and free seminars diving deep into the world of indie spirits. Click here to get your tickets now.
If you like supporting small brands and uncovering little known gems then the Indie Spirits Tasting is tailor-made for you. Josie Healy, the Founder & Director of The Pisco People, a company that specialises in Peruvian piscos, sat down with us to tell us a little bit about why she started her business, the brands in her portfolio and how lesser-known spirits are going in the Aussie market.
Give me a little bit of background on your brands and what prompted you to start them.
During a year of working in Chile I took the opportunity to travel to neighbouring Peru, where I fell in love with the country, people, food, and of course, the pisco. Even though they have pisco in Chile, the pisco in Peru was completely different. My passion for pisco developed as I started to learn more about the history, production subtle nuances in taste and flavour. Upon returning to Australia thought I would take a piece of Peru back with me – so I created The Pisco People and began importing Peruvian pisco.
ADVERTISEMENT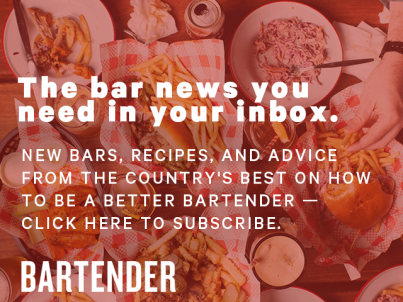 &nbsp
Each brand that I have brought with me has different expressions and a unique history. For example, Pisco Porton is created at the La Haciendo Caravedo – the oldest working distillery in the Americas (1684).
What products do you have in your portfolio?
We wanted to ensure that Australians has access to a selection of the different styles that Peruvian pisco has to offer. Currently we have a total of 13 products across 5 brands – Pisco Porton, De Carral, Cuatro Gallos, Pancho Fierro, and Vinas de Oro.
Each of these brands showcases the best examples of different styles of pisco. They include Pisco Puro (the product made from a single variety of grape); Acholodo (a blend of two or more types of grape); and Mosto Verde (Pisco distilled from a partially fermented young wine – producing a richer flavour and super premium style).
Tell us a little bit about the Pisco distilling process.
There is a Denominacion de Origen that governs the production of Peruvian Pisco and ensures the distillation process adheres to a 400 year old tradition.
There are only eight types of grape that can be used in the production of pisco from Peru, which are harvested each year between February and April. Typically, five to seven kilos of grapes are required to produce one litre of pisco, however, the super premium Mosto Verde style of pisco requires between eight to ten kilos of grapes.
The fresh juice from the first press of the grapes is fermented and then distilled in small batches (400-3000Lt) in either copper Alembic stills or flat top Falca stills. With the head and tail discarded, pisco comes off the still at 38 – 48% ABV from a single distillation and therefore doesn't need to be cut with water. The pisco is rested for a minimum of 3 (*and often up to 12 months) in vessels that will not influence the flavour or aroma of the product – steel, ceramic, glass, copper or food grade plastic. No sugar, water, colouring, or flavouring is added to the pisco at any time.
Tell us a bit about the process of choosing brands to add to your portfolio.
There are many different pisco producers in Peru (over 480!), but really only 20 brands that could sustain the quantity needed for an export market. From there, I hand-selected the bodegas we wanted to work with based on the quality of their product. The tasting tests were are a highlight of my travels to Peru and something we do at least once per year.
The spirits industry has changed a lot in the last five years, making way for events like the Indie Spirits Tasting. Why do you think this is?
I think the change is coming from a shift in our mindset about what we could be drinking! First we have the small craft producers who are passionate and getting out there to talk about their use of traditional and sustainable production methods; and from the other side, I think Australians are starting to become more conscious of where their booze is coming from. They are asking questions about different varieties on offer and actually want to support the little guy! Indie Spirits Tasting is a fantastic platform for the two to meet eyes across a crowded room and get to know each other better.
Where do you see the craft spirits industry heading in the next 10 years?
As more and more people look beyond price to quality, those brands that offer a point of difference in terms of flavour, variety, ingredients as well as local or exotic provenance, authentic heritage and traditional means of production are set to grow. High quality ingredients create a better tasting experience which in turn encourages higher sales and more customer loyalty. As premium craft brands become more mainstream and consumers become more brand savvy we expect the demand for spirits with a point of difference to continue to grow.
What are some of your favourite craft spirit brands (other than your own) and what do you like about them?
There are many fantastic craft spirits, particularly those from Australian-based producers. You can't go wrong with any of Sullivans Cove whiskies. When it comes to gin we love Archie Rose, Four Pillars, Hobart Number 4 and we love what they are dong with Maidenii vermouth and Applewood's luscious Okar amaro, which is perfect for our Peruvian Negronis.
Also, with our passion for all things Latin American we are huge fans of tequila and mezcal, and keen followers of groups like Mextrade who have done an awesome job in bringing authentic artisan high quality products from tequila and mezcal.
Are you launching anything new at the Indie Spirits Tasting Brisbane? If so, what is it?
Indie Spirits Tasting Brisbane will be the official launch of five of The Pisco People's products into the Brisbane market. Our tasting selection for Brisbane includes the following:
Pancho Fierro Acholado and Vinas de Oro Acholado: Two excellent examples of pisco is made from a blend of aromatic and non aromatic grapes creating pisco with floral and earthy notes.
Cuatro G'S Quebranta: the oldest and most commonly produced style of pisco in Peru is made from non aromatic Quebranta grape creating a pisco that is rich and earthy and a perfect base for traditional pisco sours, chilcanos and pisco tonics.
Cuatro G'S Mosto Verde Italia: made from an aromatic Italia grape which produces a pisco with bright floral notes and a well-rounded smooth mouthfeel. Used in the original Pisco Punch invented in San Francisco's Bank Exchange Hotel during the California Gold Rush in the 1880s. We are proud to say that The Pisco People is the only Australian importer and distributor of this delicious and historically significant pisco.
Pisco Portón Mosto Verde Quebranta: one of the most awarded spirits in the world perfect as an option a super deluxe cocktails or as a sipper paired with cheese, chocolate or dessert.
So make sure you head to Lefty's on Sunday 28 May and have a chat with Josie who will be there on the day to discuss her brands and all things Pisco. Click here to get your tickets now.
To keep updated with all the distilleries, spirits, and seminars at the Indie Spirits Tasting events happening around the country, make sure to like us on Facebook, follow us on Instagram, and keep an eye on indiespiritstasting.com.au.