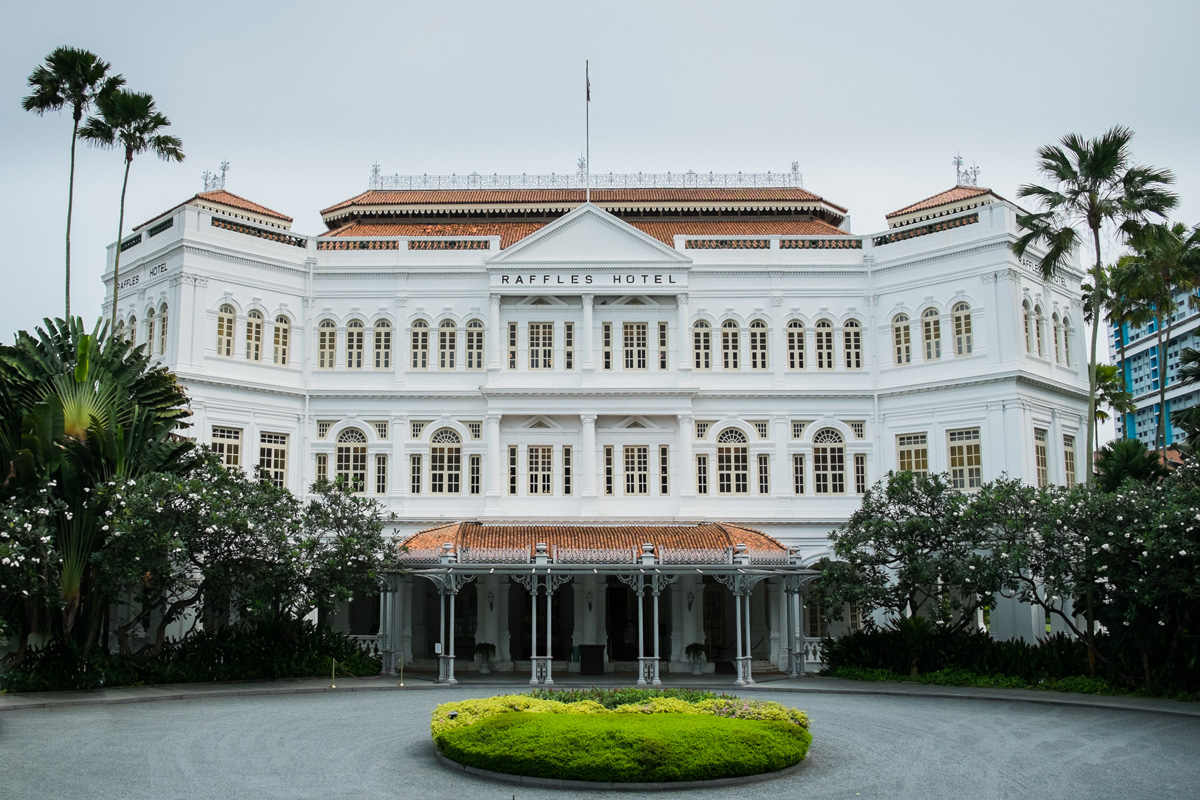 The one cold hard fact you need to know about the Singapore Sling is that there are few hard facts about its origin.
It shouldn't surprise you that the recipe and the origins of a drink dating from either the early 1900's or the late 1800's have become garbled throughout time — this is booze we're talking about here.
Nonetheless, the Singapore Sling is a delicious drink — when made the the drier side. There's no desire for gloopy, overly-sweet concoctions that, if you came up bartending in the 1990's and early 'aughts, you'd likely know well.
So what's the story?
Simon McGoram, writing for Australian Bartender back in 2009, says:
ADVERTISEMENT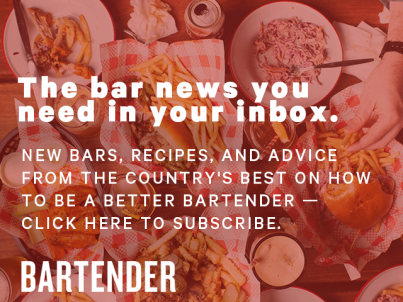 &nbsp
"What we are fairly clear about is that the drink harks from the Long Bar at Singapore's Raffles Hotel. It is believed that the drink was created by one Mr. Ngiam Tong Boon in, or around 1915 and, if this isn't exactly crystal clear, it only gets murkier from here on in. No recipe for the drink in question appears until 1922 and then under the handle 'The Straits Sling', in Robert Vermeire's Cocktails and How to Mix Them. Vermeire describes the beverage as a "well-known Singapore drink" and indeed at the time Singapore was often referred to throughout the empire as 'The Straits'. Ted Haigh (a.k.a Dr Cocktail), who has done much research in this beverage's history (and thus made this article possible) points out that even the Raffles Hotel who are immensely proud of this beverage admit to not having the original recipe. Their current formula is believed to have created in the 1970s by Ngiam Tong Boon's nephew."
But that was 2009, and, as we know, time moves on and so does technology — specifically, in this case, the technology of digitising Singaporean newspapers from the end of the 1800's onwards. Noted cocktail scribe David Wondrich, as you'd expect, clears up some points about the Singapore Sling in this story in Imbibe. Among the facts: the earliest mention he turned up dates to 1897, earlier than the supposed 1915 creation at Raffles, which means it very well may not have been invented there; also, descriptions from the time mention a "rosy" colour to the drink, so the dry cherry brandy was not kirschwasser-style brandy but most likely to have been the Bols brand of cherry brandy made with cognac as a base.
These days, you won't be able to grab a Sling at the Long Bar at Raffles, because it's closed for renovations (and due to open in mid 2018), but then again, we've not met anyone who enjoyed their Sling there, anyway (you can take a look at a spec for the drink below, and you'll probably figure out why).
Below are four Singapore Sling recipes — for our money, we reckon the Wondrich take is pretty good, though a touch on the sweet side perhaps for Australian palates. We've also combined Wondrich's take with Vermeire's, including his drier proportions (Vermeire employs less liqueur) and his duo of bitters, for a take which is part Straits Sling, part Singapore Sling.
The best of both worlds, really.
Singapore Sling/Straits Sling hybrid
60ml Gin
15ml Cherry Heering (or another quality cherry liqueur)
15ml Bénédictine
30ml lime juice
2 dashes Angostura orange bitters
2 dashes Angostura aromatic bitters
Soda water
Shake all ingredients except the soda. Strain over ice into a tall glass. Garnish the heck outta it.
Here we've combined elements of the recipe that Wondrich reckons is the original, with the two types of bitters a la Vermeire and his drier proportion of liqueurs.
Note: there's no pineapple juice required.
Robert Vermiere's Straits Sling
2 dashes of orange bitters
2 dashes of Angostura aromatic bitters
The juice of half a lemon
15ml Bénédictine
15ml dry cherry brandy
60ml gin
Pour into a tumbler and fill up with cold soda water.
Note: there's no pineapple juice required.
The Singapore Sling (1890s)
30ml gin
30ml Bols cherry brandy or Heering cherry liqueur
30ml Bénédictine (optional)
30ml lime juice
Add ice, top with soda, add three dashes Angostura aromatic bitters on top.
Recipe adapted from one by David Wondrich in Esquire, here.
Note: there's no pineapple juice required.
The Singapore Sling as you may have at Raffles circa 2014
30ml gin
15ml Cherry Heering
7.5ml Benedictine
7.5ml Cointreau
120ml pineapple juice
15ml lime juice
10ml grenadine
1 dash of Angostura bitters
Shake it all up and strain into a glass; garnish gaudily.
Note: there's a shitload of pineapple juice required.