GEMMA DUFF, ex-bar manager of Hazy Rose, occasional bar mogul at Henrietta Supper Club and currently performing floor at Kittyhawk started Spirited Socials to help bars and brands navigate the black hole of social media marketing. Now in charge of social for Plantation Rum, The West Winds Gin, Bathtub Gin and Rumbullion, she lists the 10 things you might be doing wrong and how to get it right.
By Gemma Duff
Last minute 6 pm posts.
Ever tried squeezing 2L of lime juice, serving customers and putting the next Instagram post up? It certainly doesn't lend itself to your best work and it doesn't need to be this way. Use Later.com (or one of the hundreds of scheduling apps out there) and dedicate an hour of your admin day to designing your posts for the week. Throw in a couple of rainy weather posts to keep as backup in case the heavens open up. Consider daily specials, your music offering, drinks, unique vibe and bartender personality as a part of your weekly schedule of posts.
My ideal customer is everyone.
This is probably the biggest mistake I see. If you don't know who they are, you can't market to them. If you think your target market is anyone who walks into your bar, I implore you to watch Mad Men. The thing about defining your target market is that you will still get loads of people outside of this market, it is about targeting your marketing (and largely your whole bar offering) to who you imagine will be packing out your bar on a busy Friday night in an ideal world. Are you looking for corporate clientele who have just finished work looking for a nice glass of wine, a more hospitality based crowd all about great drinks at great prices and a friendly chat or a younger touristy type crowd? Write down in one sentence who you think your ideal customer is and curate your posts around this description.
ADVERTISEMENT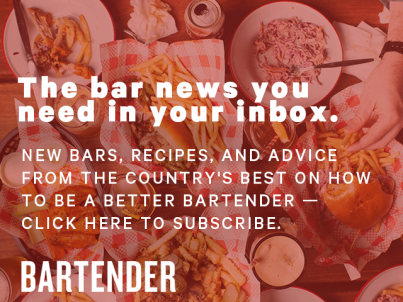 &nbsp
Sharing all your Instagram posts to Facebook.
Facebook and Instagram are two different things, it's why so many of us scroll through our Instagram feed every morning right before scrolling through our Facebook, we are looking for different information. Instagram is a great visual tool that lets us add humour and personality, Facebook tends to work better with direct promotional material, articles and more informative pieces. You can cross populate your posts, but do it on different days so we are not seeing the same thing across both channels on the same day.
#Hashtags gone wild.
It might be unfortunate but these little guys aren't only the first names of the next grade of Kindergarten, they are an integral part of your social media strategy. You want to use 3-5 in your post text on Instagram that is related to your bar or brand, something you want people to hashtag when they are talking about you. Then search Google for 'top hashtags' for cocktails, bars and your city and decide on 30 hashtags that people in your area might search and find you, put these in the first comment under your post. On Facebook, don't use the hashtags in your writing, leave a couple for the end of the post – and use sporadically. It can come across as a little "try-hard" on Facebook.
Love thy Neighbour.
Social Media started as a way to stay connected with your community, don't forget that. Engage, interact and like your follower's comments and feeds. Spout Social has an inbox style way of collating all this, making it easy for you to stay connected in manageable blocks of time. If your bar or brand was a person, how would they interact with their friends on social media? Do that.
My logo isn't big enough.
Gone are the days where your logo was everything your brand is, now we are so much more. Don't be afraid to change things, in fact, recently Facebook announced their algorithm looks kindly on brands that regularly change their profile picture and cover photo. Use your cover photo to advertise something you are trying to push for your bar, maybe Saturday night DJ's. Regularly change your profile picture to boost engagement and update your profile on Instagram. Changing the link in the Instagram bio can make it easier for customers to find what you are talking about in your posts.
Spend money to make money.
Some time ago, if you posted on Facebook everyone who liked your page seen your post. Well, that's over now and as annoying as it is for a business owner it probably makes the consumer experience that much better. Remember, Facebook is in this for the everyday user, so they are looking to find ways to make every piece of content you see perfectly in balance with your likes and dislikes. Set a budget for your marketing spend of between $50 and $100 to boost your posts to an audience you choose. Be smart, choose an audience of people who have been in the vicinity of your bar in the last 6 months who are in the age bracket you chose when selecting your target market. I have found it works best to boost posts that are promoting a weekly deal or event. The more you boost and your posts are popular, the more Facebook pushes your posts organically.
(2x + y) – 100 = t
Algorithms, they are the hot word in social media and pretty much control everything. You can find out just about anything you need to know via Google about how Facebook and Instagram algorithms work, but here is the latest update. Facebook has changed so that now it doesn't matter so much what time you post, it matters much more how compelling your content is. Facebook see's your new post and releases to just a handful of your page likes, if they "like" it, comment or share it, Facebook assumes it must be good content and starts to open it up to a wider audience. So here is the tip, get your bar staff to like, share or tag each other in your posts to boost the posts reach. Oh, and also, Facebook has blatantly said they will push pages that use Facebook Live. So next busy bar night, it is time to "Go Live".
Snapchat isn't just for nudes.
The social media sphere is growing by the day, and whilst I think it is difficult to do all things, it's a good idea to sit back and decide what the biggest mediums are for your audience. You may find an older audience using Facebook more, a younger audience on Instagram and an even younger audience on Snapchat. Use what works best for you and focus on just a couple, if you see it is working then invest time, money and resources to grow your marketing. By the way, 2017 is the year Twitter becomes powerful in Australia on a much larger scale.
That won't work.
Test, Test, Test. Big brands have been doing it for years and now you can too. Stop assuming things won't work and give it a go as long as it is on-brand. We have all seen big brands make some monumental errors in political correctness and most have recovered. So whilst I don't recommend this, and I always err on the side of caution if you are unsure, don't be afraid to be creative and do something different. People are screaming out for creativity and to be engaged, it takes a lot of work but at the end of the day you are using a medium where people scroll through 200 images before they are even out of bed, it pays to be a little unique.