On June 1 island2island opens entries to the Australian heats of the Angostura Global Cocktail Challenge, now held every other year. Calling on the very best bartenders from across the country, this comp tests both the knowledge and the skill of its competitors as they battle it out to become the next Australian Angostura Brand Ambassador.
A preliminary final in Melbourne on 28 August will see 10 finalists battle it out for a spot in the national final, which will be held during Bar Week on Sunday 17 September.
In addition to becoming the Australian ambassador for Angostura for a year, the national winner will win AU$10,000 and will go on to represent Australia at the Global Finals in Trinidad during Carnivale in February 2018.
The global winner not only takes out the title of Angostura Global Cocktail Champion but also receives another US$10,000 and will become the Global Ambassdor for Angostura for two years.
ADVERTISEMENT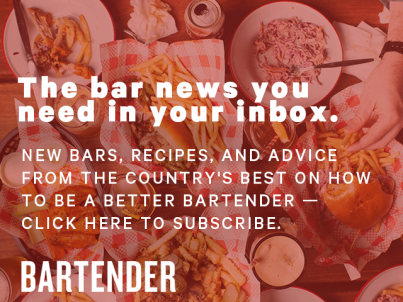 &nbsp
HOW TO ENTER:
Often thought of as one of the toughest comps on the circuit, entrants need to submit two cocktails, as well as a video and a written entry at angosturaglobalcocktailchallenge.com.
Entries are open from 1 June at 12:01am and entries close on at 12.01am on the 15th July.
James Irvine, previous national winner and Australian Angostura Brand Ambassador said, "It has been an amazing two years and a knockout experience. In the role, I was fortunate enough to travel Australia and the world, explore, discover and learn from many talented bartenders and fellow ambassadors.
"The great thing about the Angostura Global Cocktail Challenge is that is based on a combination of knowledge and raw talent; that's represented through your drinks as you're limited to a certain amount of ingredients in your cocktail. It really comes down to the bartender's understanding of flavour profiles, balance and texture."
Allan Shearer, CEO of island2island, distributor of Angostura aromatic bitters, Amaro di Angostura and Angostura Rum in Australia comments, "We are lucky to have some of the most talented bartenders in the world here in Australia. Having previously held the title three times, we are definitely the country to look out for at the global final in Trinidad."
In past years, the challenge has seen some of the most influential bartenders in the industry compete for the title. Previous Australian winners include well-known bartenders such as Marco Nunes from Canvas in Brisbane, Joe Sinagra from Bobeche in Perth, Andy Griffiths from Melbourne, Mike Tomasic from Rhonda's in Terrigal and James Irvine from Swillhouse in Sydney. Marco, Andy and Mike have all won the global title too.