It's about the dolla dolla beels y'all. Today, operator Sven Almenning continues his series on how to open a bar, with a look at financials, P&L sheets and forecasting. Below you can also download the Excel spreadsheet Almenning uses to run the numbers on their new bars, and check out the video as he walks you through the spreadsheet. Download Speakeasy's Financial Modelling Spreadsheet here.
Sven Almenning, founder of the Speakeasy Group shares the document he uses for his financial modelling when opening a new venue. Venues in the Speakeasy Group include Eau de Vie (Sydney & Melbourne), The Roosevelt, Mjølner (both in Sydney) and Boilermaker House (Melbourne).
Story by Sven Almenning
BEFORE I open a new bar I do a lot of financial modelling before settling on a budget for my build and fit out. I don't have a business degree, nor have I been handed a template or a set of rules from someone else; however based on what we do, and how we operate the following model have served us well at the Speakeasy Group.
ADVERTISEMENT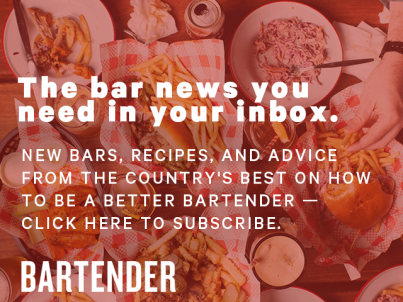 &nbsp
Forecasted Takings
Before I start playing with the budgets for the opening, I always do a detailed forecasting for my turnover. Whilst this may seem a bit backwards, I want to first know how much money I think the venue will make, before I am willing to settle on a budget for my build and opening. I have come across many venues in the past that have spent so much on the build and opening that there simply was no chance of the venue returning any profits for the owners. Unless you're simply opening a bar as a hobby, something cool for you to own, and Odin knows there are plenty of operators who open a bar just because they think being a bar owner is the ticket to a glamorous life (it's not), then I think this is important. If you spend a million dollars on a venue that's only going to turn $100,000 in annual profits – well then you're either going broke or working for free.
My system is both simple and detailed, and is all done in Excel. I break down the days of the week, the number of patrons that will visit the venue on each day, and estimate the percentage of people who will be drinking cocktails, beers, wines etc, as well as percentages of people dining and what their average spends will be. If you have a number of trading periods such as breakfast, lunch and dinner, then I would break my forecast into each segment of the day as well. All of this is assumptions of course, I have no crystal ball, however I have always found that we come very close to our forecast.
This then delivers me a weekly, monthly and annual turnover. I always make sure that I work off a relatively conservative estimate. I'll of course put in numbers that show me what the potential for the venue is, but I prefer to base my ongoing work based on a middle of the road estimate rather than a best-case scenario forecast.
I then start deducting costs such as wages, rent, outgoings, cost of goods etc until I have a figure for my gross annual profits.
My total budget for build and forecast is no more than two times my forecasted annual profits. My goal is to have paid off the venue in under 24 months. Sometimes we do it 12 months, sometimes it takes longer. But as far as my budgeting goes, I like to work on a two-year deadline. There is no real reason for this other than that it makes sense to me.
Budgets
Once I have my max budget for opening, I then put together a detailed breakdown of what I think it will take to open the venue. I don't base this on square meterage. I know both builders and designers like to quote based on sqm, but this is not a system that works for me. That would be a bit like charging people for the amount of time they spend in your venue bar rather than the drinks and food they consume. Sure, you can average it out, but as far as each individual guest goes it would not be fair.
Instead I break it down by area.
I work out what's needed for the kitchen in terms of flooring, ducting, tiles etc, and then add in all the equipment etc. I do the same for the bar, and each of the areas in the venue. I set a budget for each individual chair, table, cabinet, carpet… you have it. Because I create a detailed floor plan and design myself before briefing anyone, I am able to quite accurately budget for everything that needs to go into the venue. I also finds it keeps the designers in check (although as I have mentioned before, I have yet to find a designer who has been able to find chairs within budget).
My opening budget also includes wage cost, opening stock, bank guarantees, insurance fees, legal fees, computers, phones etc. Anything that is either ordered or paid for before we open and start taking money is included in my budget.
If the end figure exceeds my budget, then I try to cut it down, or I simply walk away from the project. Ideally I want to find myself 10-20% under what my actual budget is in order to give myself some leeway when it comes to the actual build. These things often go both over time and over budget and it's nice to know that you have some spare dollars up your sleeve.
First Month of trading
Another thing to consider is some additional cash for your first month of trading. In an ideal world, you'll open the doors and people will line up to experience your awesomeness. However, in the real world this is rarely the case and it may take a couple of weeks or months before you start making profit week by week. Having some extra cash in the bank (see my 15-20% mentioned above) will help you through this initial hardship.
Good luck & much love,
Sven.

• Sven Almenning is the founder of Eau De Vie and the Speakeasy Group as well as online hospitality training platform Ananas. He was Bartender Magazine's recipient for the Outstanding Contribution Award in 2009 and has been in the top 5 of Bartender Magazine's biennial Most Influential List every year.
• Please note the advice given in this article is general in nature and not to be considered specific legal or financial advice and isn't a substitute for professional advice.