Who gets to decide when a day is world whatever day? We're pretty sure it's not the UN, and there's no global authority handing down rulings on when to drink whichever drink it is. But you know what? We'll take any excuse to drink gin on a Saturday, and world gin day offers such an excuse, this Saturday June 10.
Here, we've got three delicious recipes to carry you through the day. Perhaps you should kick off with the Atlas Signature Martini from the Singapore bar of the same name. Then carry on with the Pegu Club, before easing into the next day with a solid Red Snapper. Good hunting.
Pegu Club
45ml Hendrick's Gin
20ml fresh lemon Juice
15ml Cointreau
1 Dash Angostura aromatic bitters
1 dash Angostura orange bitters
dash of sugar syrup
Shake and fine strain into a chilled coupette. Garnish with a lime wedge.
Named for the club of the same name in Rangoon (a city today called Yangon), the drink was given new fame with the opening of New York's the Pegu Club in the early 2000's. And it's a great drink — kind of a Sidecar but made with gin, the bitters tie everything together and it lands on the rounder side of things, avoiding too much sourness.
Atlas Signature Martini
60ml Ford's Gin
15ml Mancino Bianco Ambrato Vermouth
2 dashes Scrappy's Orange Bitters
5 dashes of champagne vinegar
Stir all ingredients with ice and strain into a chilled cocktail glass. Garnish with a zest of pomelo (discarded), then a lemon twist.
ADVERTISEMENT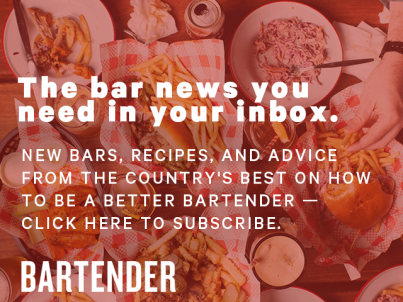 &nbsp
Recipe by Atlas Grand Lobby & Bar
This is the house Martini at Singapore's Atlas; the champagne vinegar gives a fruity, floral character as well as some acid and bite; the pomelo zest provides a local touch.
Red Snapper
60ml Brocken Spectre Summer Gin
75ml fresh tomato juice
3 dashes of pimento bitters
3 dashes of Worcestershire sauce
3 dashes of hot sauce
A dash of lemon to taste
Dash of salt to taste
Roll all ingredients in a shaker — don't shake — and strain into a tall glass over ice. Garnish with basil and celery salt rim.
There's something that happens when you partake in a Bloody Mary, Bloody Maria, or as we have here, a Red Snapper, the day after the night before. You'll feel more human, right? It's like the booze.
Here's three great gins from our partners

Hendrick's Gin
Hendrick's can lay special claim to being an emblematic gin of recent times. Its addition of rose and cucumber set it apart from other gins, along with the eccentric branding and the classic serve of a slice of cucumber in their G&Ts. William Grant & Sons
Brocken Spectre Summer Gin
The Tasmanian Summer Gin is infused with locally grown Saffron post distillation, giving the liquid a glossy golden hue, and allowing the full, rich flavour of the spice to create a distinct and powerful spirit. Cerbaco
Broker's London Dry Gin 47%
You don't get much more London Dry than this brand, and with the ABV at what is our favourite ABV for gin, you don't get much better. Launched in 1998, it adopted that icon of English banking, the bowler's hat, and is based on a recipe that dates back 200 years. island2island