Melbourne bar, Black Pearl, is celebrating its 15th birthday this year, and despite all the accolades down through the years, they're still pumping out great drinks, top bartenders, and a level of hospitality that sees them still at the top of their game (add to that two final four nominations at this year's Spirited Awards, too).
They've also just put out their new cocktail menu, and it's a beauty.
Most bartenders will be familiar with this situation: you have guests at your bar, they're new to town, and they're looking for recommendations on where to go next. You write down some suggestions on a napkin, and away they go.
Well, the new Black Pearl cocktail list sets out to help with that situation.
ADVERTISEMENT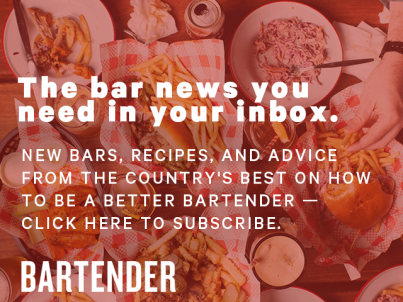 &nbsp
Designed in a retro, travel-inspired style, the menu is not just a way of listing their drinks, but also as a map of their favourite spots in Melbourne.
"Black Pearl is famous for its proud community legacy, not only in becoming a must-see Melbourne destination, but through nurturing and propelling local talent to grow and continue their craft beyond the four walls of the bar," they told us.
On the map — there's bars, like Bar Liberty, Bad Frankie, The Beaufort & Ike's and more — as well as restaurants like The Town Mouse and Tipo 00. Oh, and they've also marked the most hallowed Melbourne spot of all, the MCG. (We assume that was footy-mad bartender Nathan Beasley's inclusion).
There's also space to write in some tailored suggestions, should the bartenders have a special recommendation.
Take a look at the list below.