De Kuyper welcomes Jeff 'Beachbum' Berry on his first visit to Australia as this year's partner for De Kuyper The Works 2017
De Kuyper, the world's number one selling liqueur brand, is proud to announce its partnership with Jeff 'Beachbum' Berry on the upcoming The Works program, a series of inspirational and creative flavour workshops.
Jeff, one of Imbibe Magazine's "25 Most Influential Cocktail Personalities of the Past Century" will host the De Kuyper The Works event series alongside Bacardi-Martini Brand Ambassador Peter Hollands. Together they will showcase De Kuyper's incredible flavour portfolio, as well as Jeff's worldwide renown creativity in tropical drinks.
Jeff's original cocktail recipes have been printed in publications around the world including the venerable, Mr. Boston Official Bartenders Guide. You can now find his drinks being served at his New Orleans restaurant, Beachbum Berry's Latitude 29, which has been named as one of the USA's best new bars, and the New Orleans Advocate calls "a treasure chest of the tastes and attitude that first made Tiki so popular, curated by someone uniquely qualified for the task."
ADVERTISEMENT
&nbsp
When asked about his visit Down Under Berry said, "I'm really looking forward to my maiden voyage to Australia. It's about time, and it's about Tiki! Thanks to De Kuyper The Works for bringing me down to talk about how to create cutting-edge exotic drinks – and maybe even drink a few. I'm stoked to be visiting the world-class bars of Melbourne, Sydney and Brisbane that I've been hearing about for years now!".
Bartenders who attend The Works will have the opportunity to pick up new knowledge across the liqueurs category and mixology techniques, while learning about the history and production of De Kuyper, from its origins as a family owned distillery in Holland to becoming a successful global brand. "De Kuyper is determined to upskill bartenders by hosting educational programs led by the world's best talent. If there is one industry event you attend this year, make sure it is The Works hosted by the Beachbum," says Hollands.
This year will mark the third time that The Works has come to Australia with events scheduled in late August in Sydney, Brisbane and Melbourne. Berry will be following in the footsteps of other industry legends who have starred in program including Nicolas Saint-Jean, Arno van Eijmeren and most recently Alex Kratena in 2016.
Event Dates:
Sydney – Sunday 27th August
Brisbane – Tuesday 29th August
Melbourne – Wednesday 30th August
Perth – Thursday 31st August
For more information on how you can attend De Kuyper The Works in your city please contact Peter Hollands – 0420 991 092 phollands@bacardi.com.
About De Kuyper Royal Distillers
In more than 300 years, the De Kuyper have formed a unique family business in spirits. From 1695, when Petrus de Kuyper produced his first gin barrel, to what we now know as the world's largest brands in range liqueurs, more than 50 million bottles are enjoyed over one hundred countries around the world. 'Royal distillers' refers not only to the designation given by Her Majesty Queen Beatrix, but also to the quality of De Kuyper's distillers. De Kuyper uses only the best all natural extracts, from Curaçao orange peels to fresh coriander and sweet vanilla. The Master Distiller captures these flavours consistently to deliver the best. De Kuyper Royal Distillers is still a family business, which partners with another legendary family business Bacardi Martini to deliver an incomparable proposition to the Australian market. Locally, De Kuyper offers 13 premium range liqueurs & 4 schnapps flavours, as well as newly launched Rutte Gin and recently re launched Mandarine Napoleon cognac based liqueur. Contact your local Bacardi Martini Representative for more information on De Kuyper range.
ADVERTISEMENT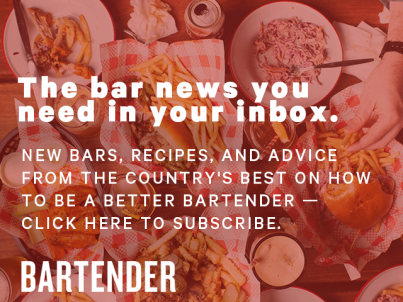 &nbsp