Welcome to the Charlie Parker's How To series of videos, a collection of delicious and innovative creations that are the brainchilds of the extremely talented duo Toby Marshall and Sam Egerton. Each video demonstrates their 'Top to Tail' Philosophy and the sustainable techniques used within Charlie Parker's cocktails.
Here, Sam Egerton demonstrates through his Winter Mornings in Christchurch how Charlie Parker's explores experiential and emotive drinks concepts within their menu.
"This has definitely been one of my esoteric meanderings in the journey of drinks creation," he says. "So with that in mind I would like to hopefully take you back to the misspent winters of my youth in Christchurch. When my life was consumed with open fires, black coffee, cigarettes and quality books."
For more videos like this, visit www.the-blend.com.au.
ADVERTISEMENT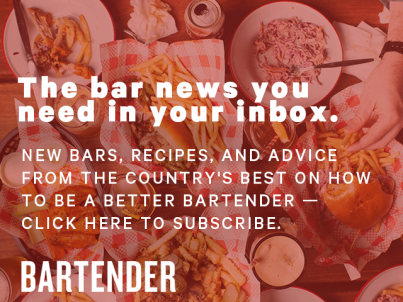 &nbsp
Watch the video below and check out the specs beneath.
Winter Mornings in Christchurch
40ml Jim Beam Double Oak
15ml old book Laphroaig 10
5ml Connemara
7.5ml black coffee syrup
Stir down the above ingredients with ice. Spray a small rocks glass with tobacco aromatic. Strain into prepared glass.
For the old book Laphroaig 10:
100g old book pages, shredded and blended
350ml Laphroaig 10
Rotovap the above for 30 minutes (120rpm: 50/0:-1hPa).
For the black coffee syrup:
400g used coffee grounds
200g brown sugar
200g water
Add to a vacuum bag and rest for 72 hours.
For the tobacco aromatic:
50g loose leaf tobacco
350ml neutral grain spirit
Rotovap the above for 30 minutes (120rpm: 50/0:-1hPa).
*note: tobacco contains nicotine, which can be poisonous when concentrated, so do your research first.