Melbourne cocktail bar Above Board makes a showing in the finalists list for this year's Bartender Magazine Australian Bar Awards — get to know the bar a little better with this simple, refreshing drink from bartender-owner, Hayden Lambert.
It pulls together fino sherry and St Germain — you know, that elderflower liqueur — with a little lemon and bitters. It's been a crowd-pleaser at the bar since it opened.
P&G Cocktail
35ml fino sherry
25ml St Germain
7.5ml lemon juice
1 dash of orange bitters
Stir down all ingredients with ice, and strain into a small cocktail glass. Garnish with a lemon twist.
Recipe by Hayden Lambert, Above Board, Melbourne.
ADVERTISEMENT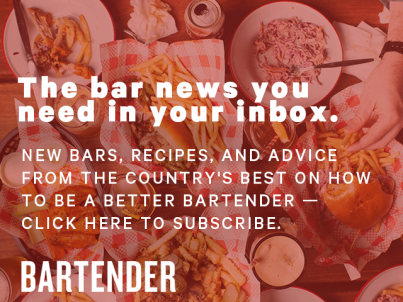 &nbsp