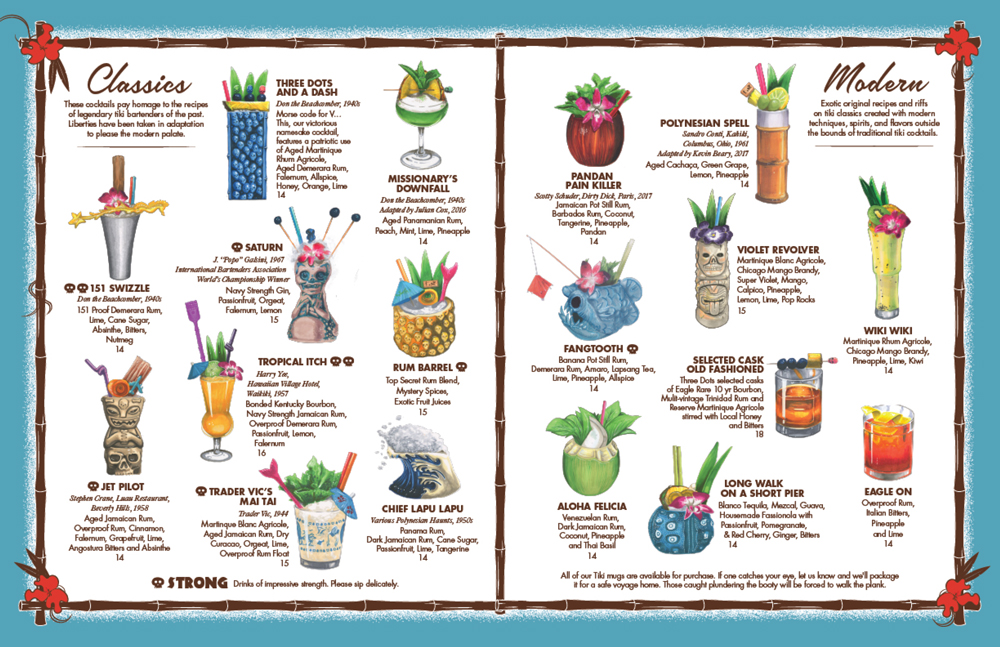 Moderation is a good thing (or so we're told); for instance, a big night is great, but you don't want to go too big or there won't be anything moderate about your hangover the next day. But when it comes to tiki, moderation, well, there's no point. You should always go full tiki.
And that's what Chicago bar Three Dots and a Dash as done with their latest menu. The list takes you back to tiki's halcyon heyday and is designed in that 50's-60's era style, from the fonts deployed to the photography they use to the, well, everything.
Three Dots and a Dash's beverage director Kevin Beary says they wanted to evolve the idea of tiki, whilst staying true to its history.
"As a team, we've put so much thought into every drink, from highlighting the best seasonal ingredients to the careful consideration of the history of tiki. We took great effort to preserve the classics while coming up with some super unique cocktails that reflect modern flavour profiles and trends for our guests. All this combined, we feel like we've created a fresh evolution of tiki," he says.
ADVERTISEMENT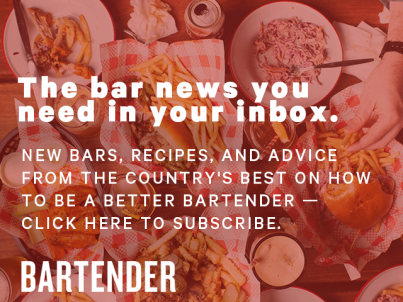 &nbsp
So with that in mind, there's three sections to the menu: The Classics, Modern, and Large Format. So in the classics section, you'll see drinks like Trader Vic's Mai Tai and the Test Pilot (
a drink which you can watch Australian rum lord Tom Bulmer make here
), whilst in the modern section they take newer recipes for a spin — see the Fangtooth (banana pot still rum, Demerara rum, amaro, lapsang tea, lime, pineapple, allspice) above for an example.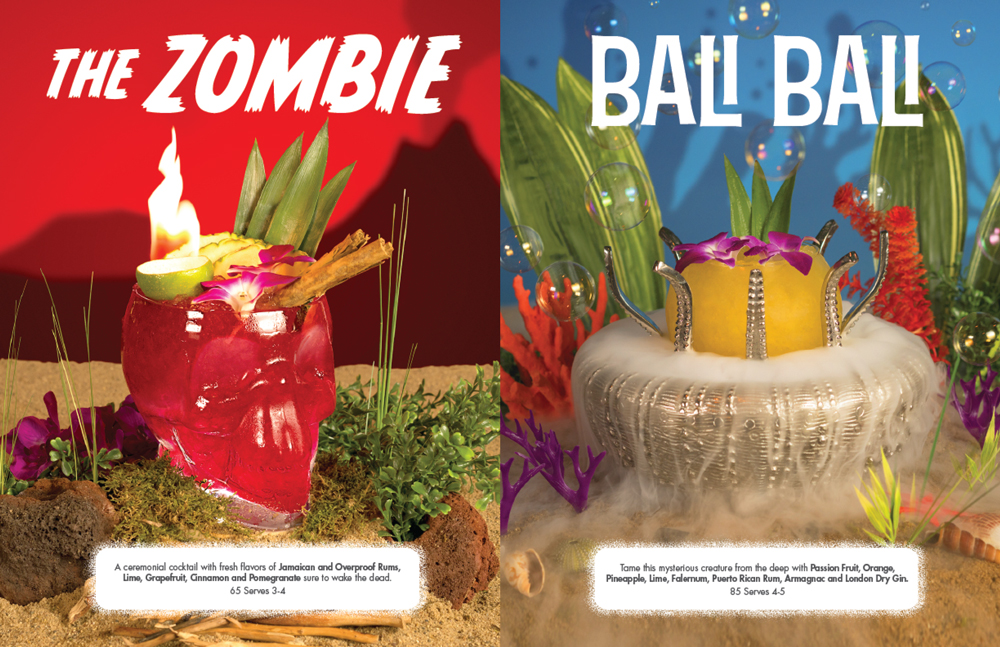 And we love the way the large format serves are presented in the menu: the photography, the fonts, the drinks — if tiki is about transporting you to someplace else, then we'd like to be transported to this bar, stat.
Take a look at the full list here.
http://bucket2.threedotschicago.com/wp-content/uploads/Three-Dots-and-Dash-Menu.pdf