The Business of Bars conference is the place during Sydney Bar Week where you can hear the industry's best sharing their tips on how to build a bar business — and there's just 10 tickets left.
The Business of Bars Conference is the standalone event during Bar Week which has taken place each year since 2005. During the four 45 minute talks hosted by Bar Week founder and Australian Bartender publisher, David Spanton, some of the country's best operators and industry personalities will be tackling topics that aspiring bar owners will want to know about.
It's an unrivalled chance to learn from the very best in the business on how to build your own bar business.
The Business of Bars Conference takes place on Monday the 18th of September during Sydney Bar Week at The Whisky Room at The Clock Hotel. Tickets are available now — it's just $95 for all four sessions. Click here to visit the Eventbrite page to get your tickets before they sell out.
Take a look at the topics and the stellar speakers involved in the conference below.
ADVERTISEMENT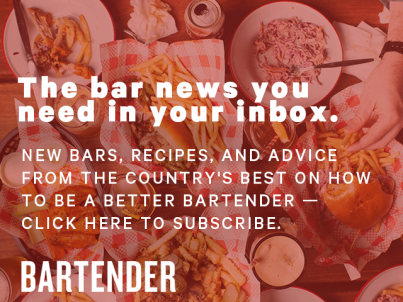 &nbsp
THE DETAILS
Event:The Business of Bars Conference
Date: Monday, 18th September, 2017
Time: 12.30pm to 4.45pm
Venue: The Whisky Room at The Clock Hotel, Crown Street, Surry Hills
Cost: $95 for all 4 sessions (plus booking fee). Tickets available now.
Tickets are strictly limited to 75 guests. Get in quick.
*All visitors must be 18 years or older to attend. No prams or babies allowed
12.30pm – 1.30pm. BUILD YOUR BAR'S IDENTITY
How do you make your bar stand out from the crowd? Learn how to shape the look and impression of your venue to the masses, covering everything from social media, to your menus and your bar stools.
Our expert panel includes:
Fraser Short (founder, Sydney Collective — The Morrison, Watsons Bay Hotel),
Stu Gregor (founder, Liquid Ideas & Four Pillars Gin),
Jared Merlino (Lieutenant General, Kittyhawk & Lobo Plantation),
Gemma Duff (Spirited Socials founder)
Chanel Liquori (Chanel Liquori Design)
Cost: $95 for all 4 sessions. Get your tickets here.
1.45pm – 2.30pm. THE SUSTAINABLE BAR
Learn how to create a more sustainable bar program. Create less waste and save money.
Our expert panel includes:
Sam Egerton (Group Bars Manager, Merivale),
Edward Quatermass (Bar Manager, Maker, Brisbane),
Luke Whearty (Owner/Operator, Dagger, Singapore/Melbourne)
Cost: $95 for all 4 sessions. Get your tickets here.
2.45pm – 3.45pm. WORLD'S BEST BARS
How do our local Aussie bars really compare to the rest of the world? What is it that makes a bar truly great?
Our expert panel includes:
Jason Scott (Director, Swillhouse – Shady Pines, Baxter Inn, Frankie's Pizza, Hubert)
Jeremy Shipley (Group Bars Manager, Solotel),
Hayley Morison (National Brand Activation Manager, The Blend by Beam Suntory),
Mikey Enright (Director, The Barber Shop),
Chris Hysted-Adams (General Manager, Black Pearl),
Jason Williams (Creative Director, Proof & Company)
Cost: $95 for all 4 sessions. Get your tickets here.
4pm – 4.45pm. 10 THINGS TO GET RIGHT BEFORE OPENING A BAR
Sven Almenning, founder of Eau de Vie and the Speakeasy Group and online training platform Ananas, is happy to open the door to his successful bar empire and give you a good look inside.
His frank articles for Australian Bartender have hit the right note recently, giving aspiring bartenders a detailed how-to guide to opening a bar — from cocktail margins to lease negotiations.
This session is not to be missed if you are looking to take the leap into bar ownership.
Cost: $95 for all 4 sessions. Get your tickets here.