Welcome to the Charlie Parker's How To series of videos, a collection of delicious and innovative creations that are the brainchilds of the extremely talented duo Toby Marshall and Sam Egerton. Each video demonstrates their 'Top to Tail' Philosophy and the sustainable techniques used within Charlie Parker's cocktails.
Here, Toby Marshall demonstrates through his Canadian Club Re-imagined dry and lime – how Charlie Parker's explores experiential, emotive and sustainable drinks concepts within their menu.
A refreshing classic, the Charlie Parker's way.
ADVERTISEMENT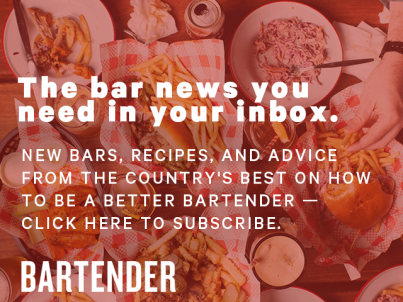 &nbsp
Canadian Club Re-imagined dry and lime
Drink Specifications
45ml Canadian Club
90ml young ginger soda (1 part syrup: 5 parts soda)
15ml bitter lime cordial
Stir, add ice
Garnish with lime leather wheel
Young Ginger Soda Syrup
300g young ginger
600g caster sugar
1 poblano chilli sliced
Steep for 24 hours in a vacuum bag
Strain
1 part syrup: 5 parts soda
Bitter Lime
350g neutral grain spirit
Husk of 12 limes
Steep for 72 hours in a vacuum bag
Lime Cordial
500g lime juice
500g caster sugar
Steep for 24 hours in a vacuum bag
1 part bitter lime: 4 parts lime cordial