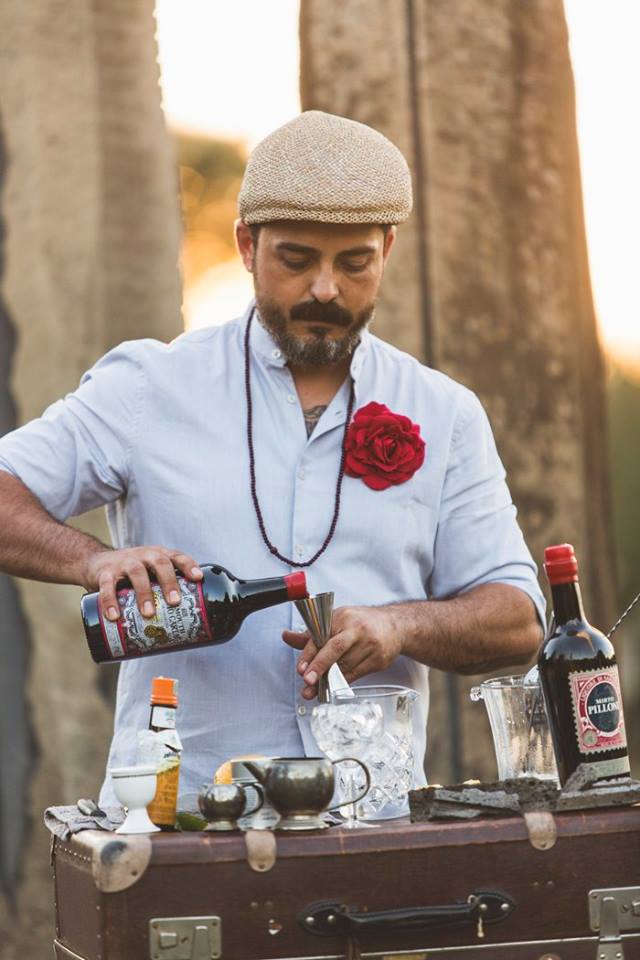 Indie Spirits Tasting Sydney is back for its third year – this time at Restaurant Hubert on Sunday, 17th September from 1pm till 4pm. The event is all about great spirits and good times. Tickets are just $55 (plus booking fee) online and include access to over 40 exhibitors showcasing more than 150 craft spirits, with master distillers on hand to chat and free seminars diving deep into the world of indie spirits. Click here to get your tickets now.
The Indie events have become a great platform for launching new brands into the market and we are thrilled that the team from Enoteca Sileno – who specialise in all things Italian – have chosen to launch their new range of Sardininan craft spirits at Sydney this year. The Silvio Carta range features three gins, a liqueur and a vermouth. Avery Affholter from Enoteca Sileno gave us the lowdown on these new brands.
Give me a little bit of background on the Silvio Carta brands. At the beginning of the 1950s, Silvio Carta began bottling Vernaccia di Oristano, a famous Sardinian wine that is not unlike sherry in how it is made. Silvio's success in winemaking led to an expansion into crafting liqueurs and spirits using the abundant local flora and gaining inspiration from Sardinian distilling traditions. During World War II, the scarcity of raw materials and enforced rationing of food and wine, fuelled a surge in bootleg alcohol production on the island. Sardinia's plentiful wild botanicals ensured a legacy of production of signature spirits and liqueurs associated with the region, and Silvio Carta's company, now led by his son Elio, is a leader in distilling artisanal liqueurs and spirits. Silvio is now 87 years old, and he still arrives for work every single day. He is in charge of growing the mirto plants, the Juniper trees, the liquorice, and the citrus trees. All raw materials for the Carta products are sourced from their own estate.
What products do you have in your portfolio? The range of Silvio Carta products are launching at the Indie Spirits Tasting through Italian Food & Wine Specialist Enoteco Sileno. The products are: Giniu – Sardinian Gin, 700ml, Boigin – Sardinian Gin, 700ml, Pigskin – London Dry Gin, 700ml, Vermouth – 750ml and Mirto 'Pilloni' – 700ml.
Tell us a little bit about your distillery and your distilling process. For the gins, wild juniper berries are hand-gathered from plants that grow 5-6 metres from the Sardinian coastline (on the beach) and then transported in special cane baskets to the distillery to ensure they do not get damaged. The fresh (never dried) juniper cones are macerated for 20-25 days, and with the exception of Giniu which is 100% juniper, other botanicals are added such as myrtle, thyme, fennel, sage, lemon peel, tangerine peel, orange peel and elicriso (Helichrysum italicum). Elicriso, also known as "plant of the sun" is a Mediterranean flowering evergreen shrub that is used for medicinal purposes and for its essential oil which is reminiscent of sage or wormwood. Pigskin gin is aged in chestnut barrels which were previously used to age Vernaccia di Oristano wine.
ADVERTISEMENT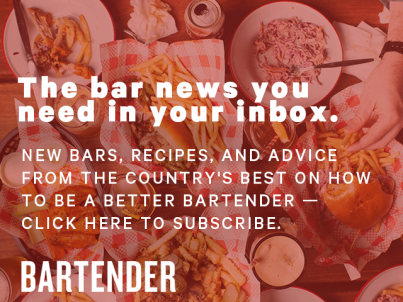 &nbsp
Mirto, Sardinia's most famous liqueur, is made from hand-gathered myrtle berries grown metres from the ocean side. Carta's recipe uses 1.2kg of Sardinian myrtle berries per litre of distillate. Normally, commercial brands use only 300-400g of berries per litre.
Vermouth could be considered a fortunate accident, born out of the necessity to conceal food and wine from rationing officials during WWII. In Sardinia, the vermouth "accident' was created when Vernaccia wine was stored in 50L chestnut barrels and hidden amongst the elicriso shrubs in the countryside. This method of concealment was successful in the colder months, but in the summer, the wine acquired not only the elicriso aromas, but a high alcohol content and bitter taste. It wasn't until much later that it was realised how the temperature, the barrels, and the botanicals interacted, and changes were made to make a better quality elixir. Once economic recovery after the war was underway in Italy, and the trend of vermouth was on the rise, Silvio Carta decided to make a Sardinian version of vermouth using Vernaccia wine and the local elicriso botanical.
Tell us a bit about the process of choosing brands to add to your portfolio. First and foremost, the quality of a product is the number one concern when seeking additions to our portfolio, because if the product is made well, the people behind it are doing something correctly. Secondly, our objective is to work with small, family-owned businesses who specialise in crafting regional Italian specialties and who use a hands-on approach in production. We work with people who have been making the same products for generations, passing on their knowledge and craftsmanship to the younger generation; at the same time bringing their operations into the 21st century with wise energy consumption, organic agricultural methods, minimal intervention in processing, and letting the raw ingredients speak for themselves.
The spirits industry has changed a lot in the last 5 years, making way for events like the Indie Spirits Tasting. Why do you think this is? The boom in craft spirits seems to always be credited to the consumer who is said to be motivated by the ethics behind choosing to buy from a small local distillery. I think the thousands of entrepreneurs across Australia, North America, Europe and elsewhere should get a tip of the hat as well. Yes, consumer's palates are getting more sophisticated and people are demanding better gin, but we have the distillers to thank for taking risks and deciding to make something of immeasurable quality.
Where do you see the craft spirits industry heading in the next ten years? More and more establishments will choose craft spirits over industrial brands (hopefully). There will be a levelling off of new producers springing up, and some ingredients might be in danger of scarcity due to demand, but also climate change. Craft spirit industry shows will grow, and Australia will be internationally recognised as a source and destination for benchmark gins and vermouth.
What do you think will be the hot new trend in the drinks world in 2018? A trend in 2018 will be a revival of punch cocktails. Imagine a vintage punchbowl on the bar, filled with a rotating concoction depending on the day and the bartender's mood, at a more friendly price-point than a made-to-order shaken cocktail.
For more info about Enoteca Sileno's products visit www.enoteca.com.au
The Silvio Carta products will be making their Australian debut at the Indie Tasting so make sure you head down and give them a try. Click here to book your tickets.
To keep updated with all the distilleries, spirits, and seminars at the Indie Spirits Tasting events happening around the country, make sure to like us on Facebook, follow us on Instagram and keep an eye on indiespiritstasting.com.au.
Indie Spirits Tasting Sydney forms part of the massive Sydney Bar Week line-up of events. If you're interested in exhibiting at the Indie Spirits Tasting Sydney, email david@spantonmedia.com