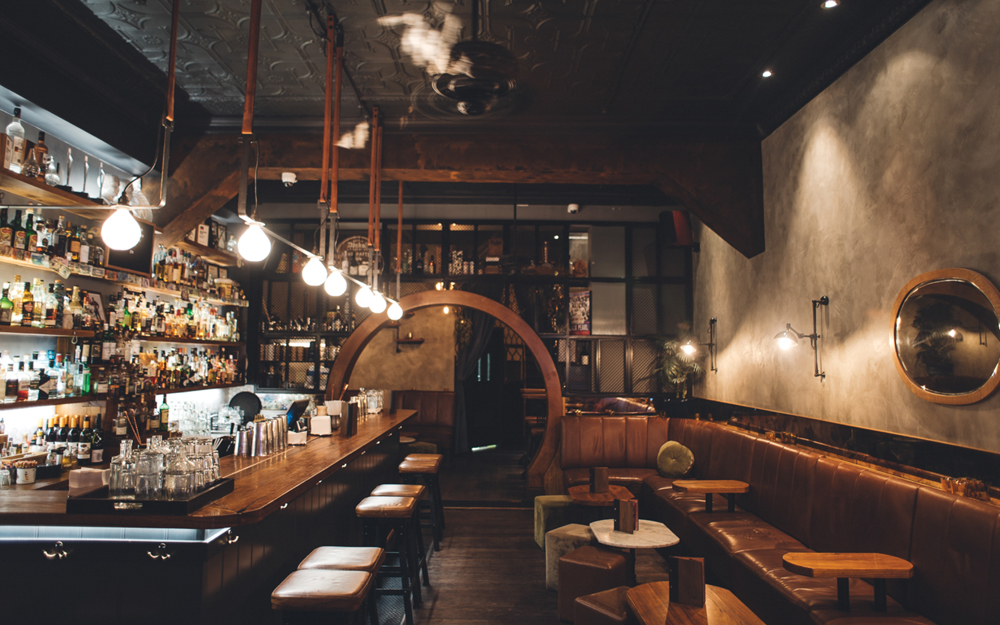 The word 'institution' gets thrown around a lot, but few bars can lay claim to the title quite like Melbourne's Black Pearl. No fewer than four former Bartenders of the Year have worked there — Nathan Beasley (2015), Greg Sanderson (2012), Tim Philips (2011), and Chris Hysted-Adams (2009) have all done their time at the Pearl. They've won countless awards, and owner Tash Conte was recognised for her efforts with the Most Outstanding Contribution award at the 2016 Bar Awards.
But it's not the awards that make Black Pearl great. This month, they celebrate 15 years in business — a huge milestone. And what has made the bar great and what continues to keep it relevant is that they've never taken their eye off what truly matters: hospitality. You'll be hard pressed to find a team that is more humble and focused on the guest in front of them than the team at Black Pearl.
Here, managers Nathan Beasley and Chris Hysted-Adams share their stories about Black Pearl, and the three things that make Black Pearl what it is: the family dynamic, staff empowerment, and building community.
Nathan Beasley: When I first came to Black Pearl on June 6th, 2009, it was a nervous and uncertain time for me. Circumstances hadn't worked out in my previous job interstate, despite having moved there for the job opportunity only 10 months earlier. It had been my first time leaving the family home, first time moving interstate, and it hadn't gone according to plan. I was moving to my second city in just over a year, and while the prospect of working at the Black Pearl excited me, I was petrified at the same time. Would I fit in to the make up of the bar? What were the owners and staff going to be like? Would I be able to withstand the pressure of working in an environment with such a great reputation? They say first impressions last, and what struck me very quickly when coming aboard the Black Pearl (no pun intended) was how quickly I was accepted and made to feel at home.
ADVERTISEMENT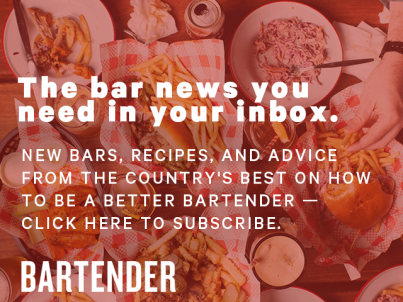 &nbsp
Chris Hysted-Adams: Like many others who've worked at Black Pearl, my story here started as a regular. I'd come here regularly after work at Yering Station, and managed to strike up a bit of rapport with Cristiano and Robb. What struck me from the first time I walked in was that you felt like you were a guest in someone's living room. There was an immediate sense of familiarity and comfort. Also, these guys were talking about spirits and cocktails the same way we did about wine everyday! There was no fuss or pretension, it was all about asking the right questions to ensure the guests got what they truly wanted in their glass. I was hooked. This was what I wanted to be doing. Despite recently attaining a degree in creative advertising, I could see where my true path was.
Family Dynamic
CHA: This was made extremely clear to me during my interview with Tash out back in the kitchen. The year was 2007. A 6"4' hippy had just met a 5-foot red-headed Scorpio. I'll never forget Tash saying to me, "You fuck with me and this bar, you're fucking with my family."
Sound intimidating? It wasn't for me. This was the kind of responsibility and accountability I was craving. Having a face to answer to, as well as a face to hear your ideas, is paramount in small business. That's something Tash and the Conte's have done really well over the last 15 years.
NB: When you think about it, where do you spend most of your time and who do you spend it with on a day to day basis? For most of us, the answer is your work place and your work colleagues.
You see them much more than you see your own family. Your job and your co-workers become your home away from home and your second family. Ask yourself, what do families do best?
They support one another, they work for each other, and they work to create a harmonious environment for all.
The family dynamic was put in place right from the very beginning. The humble beginnings of the Pearl started with owner Tash and her sister Vanessa working the bar and floor, their father Peter providing the book keeping and venue maintenance, and their mother and Tash's brother in the kitchen. Once workers outside the family began to be hired, Tash and her mother Marianne would still be present most days to support us and work with us.
My fondest memories of my early years were having Tash in the kitchen from Wednesday through Saturday, 5pm until 3am, doing all the prep, the food, and cleaning the kitchen, whilst cooking the crew dinner, and even providing the darts for a smoko out the back. Marianne would constantly be present at the beginning of shift for around an hour to enlighten us with stories, jokes and general banter to get everyone laughing.
Nowadays we all make the effort to support and work in groups on most things. All major drink and food ideas are a democratic process, cocktail comp participants are offered help from all, birthday presents are bought for each other, lunch and dinner is provided by staff, sport events are attended in groups (recently, Matthew Stirling, a fellow staff member and myself went on a very unsuccessful fishing trip with my dad in the waters off Adelaide). By approaching things as a collective, we find it gives what you do more meaning, and because you care for each other, it's more about family, and less about having a job. This quote from Tash Conte sums up for me the importance of family:
"Hospitality can be a lonely place once the drinks are served. I think at Pearl we fill in the gaps for those who have left family overseas or interstate. I listen, I loan money, I encourage them to speak when things aren't going how they want in life. I'm not only a boss, I have many hats that come on and off during work and beyond. It's hard to be happy on a 12 hour shift when things are array at home, and that's where we step in as a team."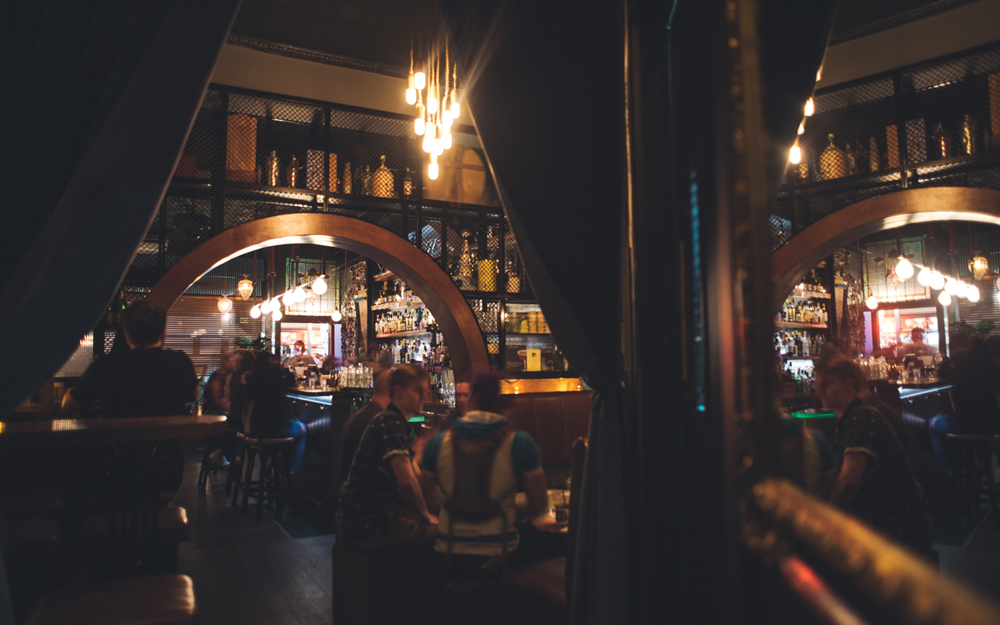 Staff Empowerment
NB: First and foremost, you must have a passion and motivation for engaging, hosting and entertaining people. This is the first thing you should learn and continue to master. Without it, you are just another person standing behind a piece of wood. Great service and a bad drink beats a great drink and bad service every day of the week. The cocktail does not talk, you do, so let your personality shine.
The next step is giving ownership to your team, which is crucial, as it gives your staff a sense of empowerment and breeds self confidence, while encouraging forward thinking. This means that everyone is contributing not only to the day to day, but the overall big picture of your venue and what you represent.
Another important aspect of this is to be constantly pushing each other, as the challenge is infectious to those around you. Competitiveness is healthy, strive to constantly improve. An example of this is on the weekends, when you will find some of the group pull out the Impos reads to see who is leading who in sales, and who can sell the most of one particular product or cocktail. This fun exercise helps to improve your chat, your selling skills, keeps you motivated to improve, and helps build the team.
CHA: Nathan hit the nail on the head with empowerment. Everyone has their own set of skills, and what makes our team so strong is that everyone contributes in their own way. This helps us cover all the bases. Nathan's in charge of spirit and cocktails training. Mark is a Jedi with food, so is in charge of our food offering. Matt Stirling is honestly one of the best managers I've ever seen. I contribute with design and lead creative processes. This has really helped us move forward as there's always someone there to remember something everyone else has forgotten. We're all forcing each other to think in different ways than we're used to. We can often be painfully democratic!
Moving forward, staying relevant, and building community
CHA: We've always had a great rapport with our guests, local neighbourhood and wider community — hell, I met my wife Caitlin here. This core value helped inspire our latest menu, which now lets our hospitality and service extend beyond the walls of the bar itself! This is a key factor that has helped us stay open for this long. We also keep pushing ourselves professionally, creatively, and personally.
We'll keep collaborating with others, learning and pushing ourselves into directions we've never been before. I've honestly never been more excited to work at Black Pearl.
NB: Former Black Pearl bartender, Tim Philips, has this to say about the Pearl. "We loved working with each other, and wanted to hang out with each other, generally at Black Pearl, whenever we were off. As a bar owner now, I really want my staff to not only want to work for us, but hang out at their work also."
Patronising yours and other local businesses is important, as well as spreading the good word on venues; getting involved in local events is also a big plus. It shows that you're an active member of your community. At Black Pearl we hold an annual World's Greatest Shave in which a staff member shaves his head to raise funds for a local leukaemia foundation. We make a night of it, a local business performs the shave, and all proceeds from alcohol sales going towards the cause.
To finish, the most important thing we want to reiterate to you, besides the points that we have made, is to be consistent in everything that you do, and let your personality shine. Consistency means reliability, and being reliable as a staff member and as a bar, gives you every chance for repeat guests, as they know what they are getting every time.
From there you have the building blocks to move forward and succeed.