We're celebrating 200 issues of Australian Bartender this month. We've been lucky enough to see the growth and maturation of the Australian bar scene over the years, and seen some world-beating bars grow up on our own shores.
Those 200 issues have happened since 1999, and a lot of great bars have come and gone throughout those years, while some — like long-lived bars Gin Palace, The Bowery, and Black Pearl — are still going strong today.
Here, we take a brief rundown on the most influential bars of the last 200 issues.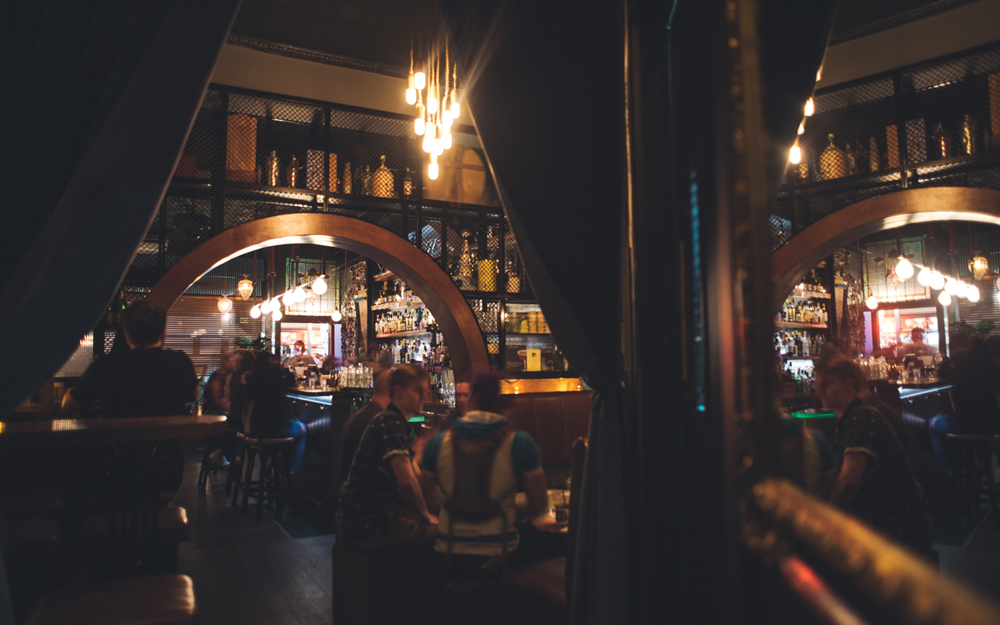 Black Pearl
This Melbourne bar has had a huge influence on the modern Australian bar scene — find out why in this story, here.
Lotus
Lotus, with Marco Faorone and later Alex Swainston at the helm, was the seminal Australian cocktail bar. Lotus Martini anyone?
Longrain
Ever had to muddle a Caiprioska? You can thank this bar for kick-starting the stick drink craze in the early 2000's, along with the championing of Asian ingredients. Jeremy Shipley was the man.
Bayswater Brasserie
The Bayz, as it was affectionately known, was regularly mentioned in the same breath with the great cocktail bars of the world, and was where a young Charlie Ainsbury got his start.
Luxe
It's hard to understate the importance of this Perth bar. Opening in 2001, and later taken on by Michelle Mok and Andy Freeman, just about everyone who's anyone in Perth had done a stint behnd the stick before it closed in 2015.
Water Bar
In the early to mid-2000's, it was all about style bars. Water Bar had an impressive cocktail list, architecture to die for, and established Grant Collins' reputation in the local industry.
Hemmesphere, Establishment, Tank
Hemmesphere was another of the Sydney style bars with an appreciation of great cocktails, and saw Julian Serna established as one of the pivotal figures of the Australian bar industry. Tank, well, that's where the party went down for the rich and the famous.
Der Raum
This tiny Richmond bar from Matt Bax became world-renowned as a pioneer in avant-garde style drinks, where each cocktail was a work of highly conceptual art.
The Bowery
The Bowery is still going strong as a destination for cocktails in Brisbane's Fortitude Valley, but when it opened it offered something Brisbane hadn't had in that city — a number of Brisbane's finest have plied their trade behind the bar here.
Bulletin Place
In our mind, this is the quintessential modern Australian cocktail bar — it's how you think of it too, as it's been named Cocktail Bar of the Year four times in a row, an unprecedented feat.
Shady Pines Saloon, The Baxter Inn
The Swillhouse boys, Jason Scott and Anton Forte, changed the game for bars in this country when they opened Shady Pines Saloon, a taxidermied dive bar with the service and drinks offering of a world class bar. They cemented the change in the local cocktail culture when whisky den The Baxter Inn opened. There's been many imitators, but there ain't none that live up to the standard of these bars.
Eau de Vie Sydney
Sven Almenning's Eau de Vie brought style and a flair for the guest experience when it opened in 2010. Liquid nitrogen, a speakeasy vibe, and the world class bartenders behind the stick: Chalmers, Ainsbury, Greco, Gandevia, Redington and more, the list of bartenders who have worked there is a who's who of the best bartending talent.
Gin Palace
Long before gin was cool, Gin Palace was championing the spirit. In fact, it was because that it was decidedly uncool that Vernon Chalker wanted to open the place, and it's still going strong today.
Ginger
This Melbourne cocktail bar opened in 2001 and saw some pretty talented barkeeps over its run — Jason Williams being one of them. The bar was a family affair, owned and run by Alex Ross and her brothers Toby and Sam. Yes, that Sam Ross.
Cafe Pacifico
Oh Pacifico, how we miss you. Phil Bayly's tequila restaurant provided just about every bartender of the era with a story, most of which we can't print.
ADVERTISEMENT