The Grow Assembly took place in Melbourne back in July, and it brought together thinkers form the restaurant, wine, and bar worlds for a one day of talks, with speakers like Brendan Carter of Applewood Distillery and Ochre Nation, and award-winning bartender Alex Kratena who organises the P(our) Symposium in Europe each year (and which we've written about before).
This year's topic for the talks was 'Sustainability; Mental, Physical, Financial & Environmental' and you can watch Kratena's talk online right now.
This is "Alex Kratena – P(our), London" by GrowAssembly on Vimeo, the home for high quality videos and the people who love them.
Kratena's talk discusses his desire to see a change in the way young bartenders are taught to bartend, namely the current focus on memorising classic recipes from old cocktail books. "Why do you need to memorise a recipe?" he says.
ADVERTISEMENT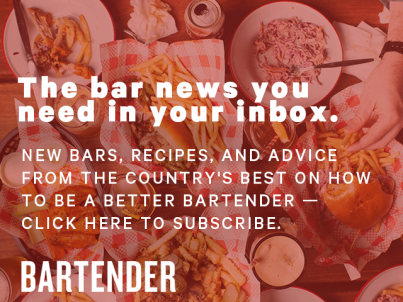 &nbsp
Kratena suggests moving away from this approach and instead equipping young bartenders with the skills to choose their ingredients, to analyse them, and to extract flavours from them — and focus on explaining the reasons why things are done the way they are.
Kratena is also encouraged by the way bartenders are moving away from a dependency classic cocktail recipes — which he likens to comfort food — and focusing more on place and what makes their locale unique. "Increasingly more bartenders who are choosing what is local, what is seasonal, produce at its best," he says.
But there's risks with that, too, because playing with new preparations and ingredients can result in an increased risk to the guest if you don't know what you're doing.
It's a funny talk from Alex Kratena tackling a serious subject, and well worth a viewing. You can check out the other videos from the 2017 Grow Assembly here.