Sydney Bar Week is almost upon us, and that means that the first ever instalment of the Whiskey Roadshow is right around the corner.
There's three great whisky seminars taking place during the event which have just been announced — take a look at them below.
6pm: Rise and Redemption of Irish Whiskey
New distilleries are opening all across Ireland with the current figure standing over 30 new or proposed distilleries; in the old days boom was followed by bust – and near extinction – but today the good times are back in the Emerald Isle.
7pm: American Whiskeypalooza
What makes American whiskey great? Join us for a ride through the world of American whiskey with the Sazerac Company.
8pm: When Spirit & Oak Collide
When whisky is aged in Aussie wine barrels, what happens? What happens with Japanese oak? Dick Blanchard will guide you through the interplay between spirit and oak that makes single malt Scotch one of the world's great drinks. He'll be bringing some samples of Glenfiddich that have never seen the light of day, including Glenfiddich finished in Japanese Oak, Glenfiddich finished in Hudson barrels, and Glenfiddich finished in Australian wine barrels to illustrate the journey of whisky from concept to finished product.
ADVERTISEMENT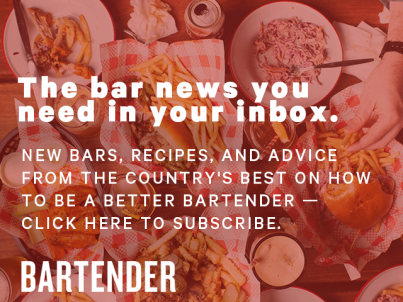 &nbsp
The Whiskey Roadshow is your chance to take whiskies from all over the world for a spin. Whether it's bourbons and ryes from the USA, Scottish single malts, rare Japanese whiskies or homegrown Australian belters, the Whiskey Roadshow is a journey throughout the world of this great spirit. Based on the successful, democratic format of our Indie Spirits Tasting, the focus here is on what's in the glass — no bells and whistles displays, no LED screens: just great whiskey in the glass.
And if you find something you love, you'll be able to pick up a bottle there and then with the dedicated bottles hop on the day.
What: Whiskey Roadshow
Date: Wednesday, 20th September, 2017

Where: The Clock Hotel, Crown Street, Surry Hills
Time: 5pm – 8.30pm
Tickets: just $55 (plus booking fee).
Click here to buy yours.
To exhibit please email david@spantonmedia.com

The Whiskey Roadshow is a chance to take whiskies from all over the world for a spin. There will be loads of amazing whiskies to try & buy along with free masterclasses. If you're a whisky enthusiast or even new to the world of whiskies then this show is for you — click here to book your ticket now as space is limited.
We've got some amazing distributors coming to the Whiskey Roadshow — take a look at the list below and expect some great whiskies to be on offer.
Whipper Snapper Distillery
Limeburners
Moet Hennessy
Think Spirits
William Grant & Sons
Brown Forman
Bacardi Martini
Artisan Handcrafted
Neat Spirits
Campari Australia
Cerbaco
The Exchange
SouthTrade