De Kuyper & Jeff 'Beachbum' Berry delivered a sensational Bartender Educational tour in August.
De Kuyper, the world's number one selling liqueur brand, partnered with Jeff 'Beachbum' Berry on the "The Works" program, a series of inspirational and creative workshops.
Jeff, one of Imbibe magazine's "25 Most Influential Cocktail Personalities of the Past Century", hosted the De Kuyper Works program alongside Bacardi-Martini Brand Ambassador Peter Hollands. Together they showcased De Kuyper's incredible flavour portfolio, as well as Jeff's worldwide renown creativity inspired in exotic drinks.
Over 300 bartenders attended the sessions in Sydney, Melbourne, Brisbane and Perth. The program has received sensational reviews from bartenders on Social Media. "De Kuyper is determined to further upskill our local bartender community by learning from the best talent the world has to offer, bringing Jeff for the first time to Australia was exciting and I'm sure he added a lot of value to attendees" said Peter Hollands.
ADVERTISEMENT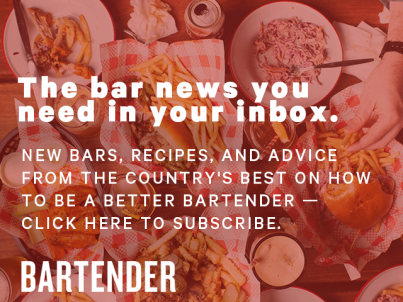 &nbsp
This is third time that The Works tours Australia, De Kuyper has partnered with world starts such as Alex Kratena and Nicolas St. Jean in the past for this one of a kind program. Stay tuned for future De Kuyper activities.
For more information on De Kuyper the Works contact Peter Hollands phollands@bacardi.com.
Bartenders can click here to watch Jeff's full presentation, also access this link to check the highlights. Jeff Berry's signature De Kuyper Tiki cocktails included The Last Wave, House of Bamboo and Tangaroa.