Southern Comfort has officially returned home to New Orleans with Whiskey returning to the liquid, new packaging, and the "The Spirit of New Orleans" campaign – a nod to the brand's original home since 1874. The brand will once again include Whiskey in the blend, which previously had been phased out until Sazerac purchased the iconic brand in 2016. In addition, new packaging has also been developed which better represents the brand's authentic Whiskey credentials and New Orleans roots.
Ray Noble, SouthTrade Managing Director states, "In 1874, founder M.W. Heron created the first batch of his genuine smooth drinking Southern Comfort whiskey using his very own blend of fruits and spices. During this time, the Sazerac Company was also setting up shop in New Orleans on Exchange Alley in the French Quarter, home of the world-famous Sazerac Cocktail. It's fantastic that we will play an integral part of bringing Heron's original ambition back to life and reintroducing this iconic whiskey with Australian drinkers."
Excitingly, the developments do not stop there – with the introduction of a robust, Whiskey-forward 40% ABV Black label, which will join the existing Original and 100 Proof expressions.
"The new packaging reinforces the brand's authentic whiskey and New Orleans roots," adds Noble. "New Orleans was an integral part of Southern Comfort's positioning for decades. We're excited to reinforce that authentic connection into the future. Like Southern Comfort, New Orleans is adored for its uniqueness and spirited character."
ADVERTISEMENT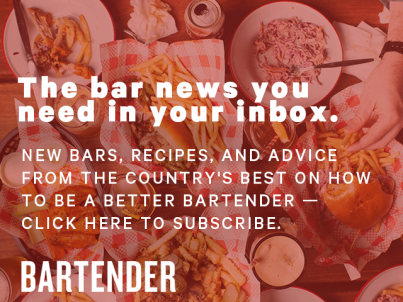 &nbsp
In the 140 years since its humble origins, Southern Comfort has become a highly successful global Whiskey brand, selling in more than 100 countries. It has become a key ingredient in the drinking landscape and pop culture for generations. "We're incredibly excited about our plans to strengthen Southern Comfort's position as an iconic global whiskey brand for the next fifty years," adds Mark Brown, President and chief executive officer, Sazerac Company.
Southern Comfort's new packaging and new 40% Black label expression will roll out this Summer in Australia, supported by The Spirit of New Orleans Campaign across events, digital media and the on and off trade.
For more information contact your SouthTrade representative.