The October issue of Australian Bartender is ready to download to your iOS device now.
In the October issue you'll find interviews with tikiman Jeff 'Beachbum' Berry, Sydney-based bartender Mitch Horrocks, and Stuart Morrow, the guy running Bar of the Year The Baxter Inn.
The guys at Jacoby's Tiki Bar in Sydney show us how to make their Scorpion Bowl, and we take a look at some of the sordid history behind Australia's sugar trade, whilst Alex Gilmour from Tio's Cerveceria takes us on a trip to the home of mezcal.
It's a bumper issue this month — click here to get your copy now.
ADVERTISEMENT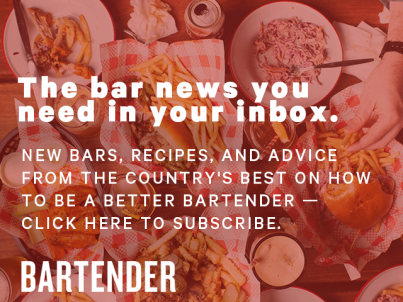 &nbsp