Made to measure suiting and clothing, we're told, just fits better than anything you get off the rack. Well, new Brisbane bar The Cloakroom is taking a similar approach to its drinks.
"We do not carry any menu whatsoever, everything is done based around the preference of the customer, made to measure suits, made to measure drinks," says The Cloakroom's Michael Pattison.
The 35-seater bar in Brisbane's CBD is part of a tailor and barber, and they're going all in on the no-menu bar, he says.
"Once a customer is seated by our host they are greeted by a bartender with a palate cleanser and warm towel to remove any sense of the outside world or anything that will interfere with the experience and drinks, then the bartender will ask what they would feel like as in spirit preference, flavours etc.," says Pattison. "The bartender will create something that fits their preferences and then present the drink to the customer."
An extensive tincture program allows the bartenders "the ability to slightly tweak classic cocktails to the customers palate."
ADVERTISEMENT
&nbsp
There's also no ice machine in sight, which means the bartenders are cutting ice by hand each day.
That's about as bespoke as you get. Take a look at the bar below.
ADVERTISEMENT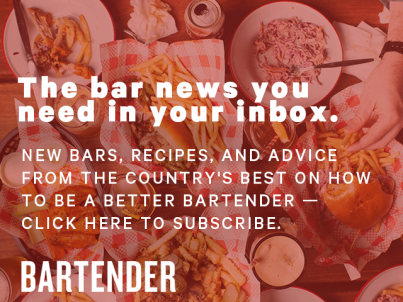 &nbsp