Here, Stewart Reid, from Reid Brothers Distilling writes about how they came to produce some fine New Zealand gins.
Reid Brothers Distilling is the craft distillery located in Martinborough, New Zealand, where Chris (my brother) and I make Reid+Reid Gin. We set up the distillery in early 2015 with the goal to produce gins that challenge people's perception of a "classic" gin and promote New Zealand's native flora.
The concept of a product with a "sense of place" is ingrained in our outlook, due to the winemaking background of Chris, and we've sought to apply this in creating uniquely Kiwi gin. We felt we could offer the world something different by releasing gins that not only use but emphasis the best of New Zealand native botanicals.
For about a year while the company and distillery were being set up we exchanged and trialled recipes. Chris and I built our 200 litres, custom-made copper pot still. It was important to us to produce gin that demonstrates both a traditional base along with its Kiwi roots. We found this to be quite a balancing act – needing to express both the floral and savoury aspects of the native botanicals, whilst still retaining the freshness and structure of a classic gin.
ADVERTISEMENT
&nbsp
After hundreds of iterations to the recipe we settled on a gin that uses three native New Zealand botanicals which will give the gin its gingery, herbal and floral characters. Kawakawa, Manuka and Horopito (along with classic gin botanicals: juniper, coriander seeds, fresh orange zest, orris root, angelica root, liquorice root, cassia, nutmeg, fennel and cardamom).
What are these native New Zealand botanicals all about?
Kawakawa is a native New Zealand tree and is a relative to black pepper. In our gins we use the Kawakawa leaves to give savory, spicey and floral characters. Kawakawa has been used for centuries by Maori for medicinal purposes, and is relatively common throughout coastal New Zealand.
Horopito is a native New Zealand shrub that is also known as pepperwood due to its spicey and white pepper characters. It tends to be found in inland forest areas of New Zealand.
The final native botanical we use is Manuka. In our gins we use the highly aromatic and oily Manuka leaves to give gingery, herbal and floral characters.
Our goal is to Challenge the perception of a "Classic" gin and promote New Zealand's unique natural flora.
Reid+Reid is available Australia wide through Cerbaco Distribution Cerbaco can be reached by email through cerbaco@cerbaco.com.au or by phone (03) 9646 8022.
ADVERTISEMENT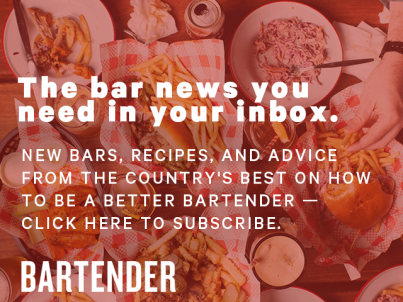 &nbsp