The Waterside Hotel in Melbourne is one of those classic Australian pubs with a long history — it first opened as the Mercantile in 1853 — and it's one that has been given a new lease on life thanks to new owners the Sand Hill Road group.
But rather than completely refit and rebuild the site, they've focused more on reimagining what they offer at the pub (rather than renovating the life out of it). And a big part of that reimagining is done through the drinks.
Kevin Peters — whom you may know from such stories as this one — has overseen the drinks program at the Waterside Hotel. Because the program needs to cater for a venue that has three levels, each of which have something unique going on with them, the drinks have to appeal to a whole host of drinking situations.
On the ground floor of the pub is the Alehouse, a tribute to the classic Australian public bar; it shares space with the Chophouse, which, unsurprisingly, offers a bevy of meats destined for the grill (and freshly shucked oysters, too); and the ground floor also is home to the Doghouse, which is their take on what happens when an American sports bar meets the grand traditions of the dive bar — expect American hot dogs, beer in a convenient tin format, and bottled cocktails.
ADVERTISEMENT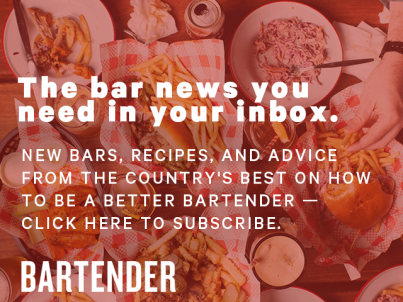 &nbsp
On level one, things switch gears into a more refined mode, with the Bubblehouse, which (the clue is in the name) offers champagnes and cocktails curated by Peters.
And finally, on level two, there's the Rooftop, so you can take in the killer Melbourne skyline.
So there's a lot going on in a place like this, and with that many moving parts it can be a challenge overseeing the drinks. We asked Peters a few questions, and he shares his five tips for running a drink program for a venue with multiple offerings.
What's the idea behind the bottled cocktails at Waterside?
I was talking to one of Sand Hill Road's directors Matt Mullins who fell in love with the idea of bottled cocktails while travelling in the US and UK. I was telling him that the main pros of bottled cocktails during service are speed and consistency. While I was running the beverage program at Mondrian SoHo in NYC, we would actually stir them down before service and bottle them (no label, just pre-making the cocktail purely for speed of service).
As the idea continued to develop with a few of our directors, we all agreed that if we could work out the perfect amount of dilution then we could batch these in 100's or even 1000's at a time, so it's the perfect ready to go cocktail. This would allow us more time to engage with our patrons, and so the Doghouse Bottling Company was born!
Deciding what cocktails we wanted to create was the next step. We were all huge fans of the Old Fashioned and the Negroni, so they were clear favourites but we knew we wanted to start the first batch with a set of three. Being a Martini drinker myself and bugging the crew at Gin Palace all the time, the Vesper naturally came to mind.
We developed the recipes while working with creative team from Swear Words (http://www.swearwords.com.au), who developed the Doghouse brand for us.

2.There's a few distinct spaces inside the Waterside Hotel, how does that work with the drink program?
From setting up Garden State Hotel, I learnt a lot about ranging and having multiple drink programs under the one roof. Having a clear idea of the offer you want to do is key but letting your guest tell you want they want is very important too. This will help avoid forking out an arm and leg for stock that you think might sell well but in fact will not move well and instead sits and gathers dust.
Having multiple spaces with different offers can always be a bit difficult – here are the tricks I have learnt:
Have one sole prep area
Prep shifts save lives (one of the most important things is to make sure you are ready for service)
Batching bible to maintain consistency and if recipes change the bible is updated straight away
Ongoing communication with my on-site beverage manager to make sure we know everything that is going on with our multiple beverage offers
Challenge the status quo – Great, your beverage offer is set up! Can we make it better? Do our guests like it? Can we improve our guests' experience? What's next?
Sand Hill Road have done some complete refits on hotels, but this one less so — what's the thinking behind that?
Sand Hill Road's approach to the Waterside Hotel was very different to our most recent project, Garden State Hotel. Unlike the Garden State Hotel and other past renovations including the Bridge Hotel and Prahran Hotel, Waterside Hotel didn't need to be rebuilt from the ground up. The Waterside already had the foundations of a great pub – what we needed to do was reimagine the spaces and the offering.