Two Baxter Inn alumni have just launched the new Sydney ice supply company Bare Bones Ice Co.
Damien Liot and Simon Weiss have taken space in a warehouse in Alexandria and installed all the equipment you need for a high-quality ice supply operation — think chainsaws, bandsaws, and two Clinebell machines which produce 150 kilogram blocks of crystal clear ice — which will make them the only hospitality-dedicated ice supply company in Sydney.
"You can get some good ice from ice sculptures in Sydney," Liot says. "We just do drinks, which is what we know, basically — no ice sculpture for us."
They've got a standard range of ice shapes — you can get classic big cubes for your Old Fashioned and they've got tall, long blocks of ice for Collins glasses, too — but you'll be able to customise your order with them to get precisely what you need.
ADVERTISEMENT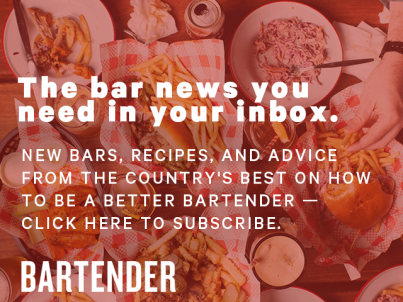 &nbsp
And as well as getting a higher quality product for your drinks, Liot says it's also a convenient way to cut down on labour costs.
"It's a better quality product," he says. "And I think that everyone at right now is very concerned about labour costs and allocating time to chip ice. I worked at Baxter for years, and we'd take two to three hours every day just to chip ice.
"From our experience as bartenders and as people who work in bars, this is one of the elements that you always need and this is just a better way to do what you already do," says Liot.
The pair first met when they worked together at The Baxter Inn five years ago, and embarked on this project six months ago.
"At the start of the year Damien mentioned the idea, he'd just got back from New York," says Weiss. "I went home and I couldn't sleep, I thought that it was such a good idea, I couldn't stop thinking about it."
To find out more email them at ice@barebonesice.co or check them out at barebonesice.co and on Facebook and Instagram.