Smokin' Chet Baker
40ml Bacardi Carta Fuego
20ml 1:1 honey water
20ml Angostura di Amaro
Cinnamon Smoke
Adapted from a recipe by Kevin Peters, Garden State Hotel.
The guys at the Garden State Hotel make their own spiced rum for this drink from their list, a smoking twist on a Sam Ross recipe.
Spiced rum is everywhere when it comes to summer and warmer weather, and the last decade has seen a big increase in the number of new bottlings released onto the market.
Just about all the big rum companies have their spiced rum offerings, but it's not confined to the big players; even some bars have got in on the act, like Melbourne's The Rum Diary Bar (take a look at the bottles in this feature to learn more).
ADVERTISEMENT
&nbsp
But whilst you could be forgiven for thinking that this whole spiced rum thing is something new, you would still be wrong.
Rum has been flavoured with fruits and spices in the Caribbean pretty much since the time of its inception — the fiery aguardiente of the early period of production would have no doubt benefited from some mellowing spices and fruits, to tame the raw, high proof product.
There's still today in the Caribbean the practice of street vendors selling the local hooch with the addition of fruits and spices.
"Set up in rum shacks around many of the islands are these local sellers of rums that are either mainly from small sugarcane farmers using up their molasses, excess un-aged rum stock from larger distilleries or even just stolen sugarcane that has been distilled," Tom Bulmer, local Sydney rum authority, has told us before.
"Often these rums can be sold straight but are also spiced or flavoured partly because of the low quality rum distillate. But to be honest, it's mostly because the spices and flavours on the Caribbean are delicious! If you ask anyone around the world if they would rather have their rum with coconut or without coconut, I guarantee they will say with coconut."
But how do you use spiced rum? Here we have five cocktail recipes to give you a little inspiration.
The Kraken Coffee Flip
45ml Kraken Rum
15ml PX Sherry
2 dashes of Angostura aromatic bitters
15ml sugar syrup
1 whole egg
Dry shake, then shake with ice and strain into a wine glass.
Recipe by Charlie Lehmann, Ramblin' Rascal Tavern
The rich flavours of Kraken are ripe for a Flip. This is a creamy, bold, flavoursome drink that we reckon is as good as a nightcap in the late summer evening as it is during the winter.
T.C.R.D
45ml Untold Spiced Rum
15ml apricot brandy
Quarter orange
20ml lime juice
10ml sugar
Shake and strain into Collins, top with ginger beer. Garnish like a Persian nightclub.
Adapted from a recipe by Daniel Noble of forthcoming Sydney bar, Old Mate's Place.
Spiced rum inevitably calls out for some lime, but this drink's addition of apricot brandy gives it some fruity depth. Spiced rum for a boozy punch, citrus for refreshment — what more do you need?
Coconut Grenade
60ml Baron Samedi Spiced Rum
20ml Routin 1883 Coconut Syrup
30ml fresh passionfruit
30ml fresh lime juice
60ml pineapple juice
Blue Hawaiian Foam
Shredded coconut to garnish
Shake all ingredients and strain into coconut cup. Fill with cubed ice. Add foam and shredded coconut.
Adapted from a recipe from the bar that was Hinky Dinks, Darlinghurst.
This drink screams summer — hell, it's got blue in it, dammit. Pass the leis around, and crack more coconuts, please.
Billy Bob's Ruckus Juice
60-90ml of lager
30ml lime
20ml orgeat
45ml Sailor Jerry Spiced Rum
Top with ginger beer
Build as you would a shandy. Garnish with a slice of lime in a schooner glass.
This is one of our perennial spiced rum favourites, and it's been a fixture on the list at Mechanics Institute for five years: spiced rum, citrus, orgeat and lager, topped with ginger beer. Nothing finer for summer.
Six Spiced Rums
Spiced rum as a category has exploded in recent times, in part because it's such a versatile base for cocktails. Here we've got six spiced rums from six great brands, and they run the gamut from lighter to heavier, and dry to sweeter.
Untold Spiced Rum
The result of a collaboration between some top bartenders from the Australian bar scene, artists for the design, and Asahi Premium Beverages, Untold Spiced Rum is a drier style of spiced rum that just works.
Asahi Premium Beverages
Kraken
Pours clear, dark squid ink black! Has a nutty nose with vanilla, coffee, and gunpowder. Slightly sweet on the palate with cola-like vanilla and a spicy, espresso coffee character and caramel, cinnamon cloves and gingerbread before a long, peppery, spiced finish.
island2island
Sailor Jerry Spiced Rum
Intense vanilla, dry buttery toffee and cinnamon notes on the nose. Cinnamon and nutmeg on the palate along with vanilla, and a long dry finish.
William Grant & Sons
Rum Diary Bar Spiced Rum
We always love a good bartender to producer story, and that's what you get with the Rum Diary Bar Spiced Rum. It began as an in-house poroject at the Melbourne bar of the same name, and was so popular they launched a crowdfunding campaign to get it into proper production.
Artisan Handcrafted
Baron Samedi
Using Carribean and Jamaican rums, and only natural ingredients to spice this rum — including vanilla, cocoa, and cinnamon — the real hero spice of Baron Samedi is the Haitian vetiver, which imparts an earthy and sweet character to the final product.
Campari Australia
Bacardi Carta Fuego
Bacardi Carta Fuego is a spiced rum with big upfront notes of cinnamon, vanilla, nutmeg and other spices, with a hearty oak character thanks to torched oak barrels used for its short ageing period, and is full and rich on the palate with a lingering finish.
Bacardi-Martini
ADVERTISEMENT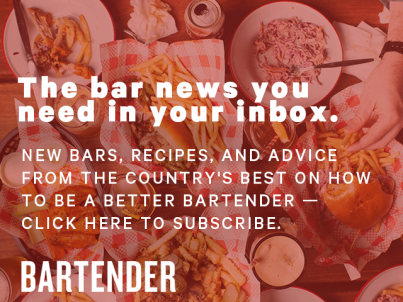 &nbsp