Billed as a "dedicated space for collaboration and getting innovative work done," Worksmith is set to open in the creative Melbourne hub of Collingwood in February 2018.
Worksmith will be Australia's first co-working space dedicated to the hospitality industry, with the idea being to provide a space where creative industry types can try out new ideas, work on projects, and bounce ideas off one another. To that end they've got spaces for hosting events, a fully equipped commercial kitchen and bar, meeting spaces, lockers and all the internet you can use to get your revolutionary unicorn tears amaro underway and into development.
The space is the idea of Michael Bascetta, formerly of Melbourne restaurant Attica and currently at Fitzroy's Bar Liberty, and his childhood friend Roscoe Power. Bascetta says that it's the next logical extension from his work on the hospitality forum, the Grow Assembly, which is a series of food and wine talks and big ideas (you can watch Alex Kratena's Grow talk on why bartending is taught must change here).
"We've seen our [Grow Assembly] events bring together amazing talent, nurture friendships and provide a platform to inspire, learn and support one another within the industry," says Bascetta. "Worksmith takes it one step further by putting those amazing values into practice, every day."
Co-working spaces have taken off in recent years, and offer desks and WiFi and all the services you'd expect in a regular office, with the difference being that individuals can pay a simple membership fee to access those services — basically, they're renting a desk rather than an entire office. But as tech startups and others have utilised these spaces, they've grown to become hotbeds of ideas and collaborations, and that's something that Worksmith is looking to foster, too.
ADVERTISEMENT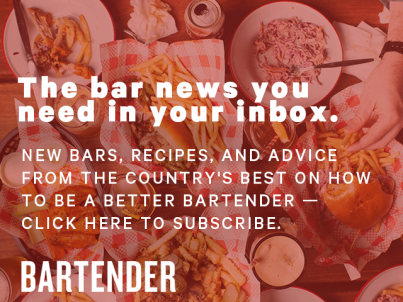 &nbsp
Though Worksmith will be Australia's first hostility focused co-working space, the first in the world to open was Stuart Bale's Crucible in London in August this year. There, bartenders and brand ambassadors pay a monthly membership fee — £69 a month for bartenders and £135 a month for ambassadors — to gain access to equipment like rotovaps, centrifuges and water baths and more so that they can work on their ideas. And because there are other like-minded people as members, there's an increased opportunity to share ideas and learn from your peers.
Worksmith is still to release the pricing structure of their memberships, but they have opened the waiting list to join now. And to give you an idea of the quality of bartender they expect will be using the place, Bascetta says that Luke Whearty (he of Operation Dagger fame and who is set to open a new bar in Meboourne) has signed up as one of their founding members.
They'll be opening at 450 Smith Street in Collingwood, but until they do you can find them on Facebook and Instagram and visit them online at worksmith.io.