New Sydney bar Duke of Clarence opens tonight, and we've got you a sneak peak at the venue — and a look at their cocktail list.
Owners of The Barber Shop, Mike Enright and Julian Train, have gone to town on this new project, where it's the details that matter, and matter a great deal. Everything from the windows to the floor boards and the doors have been sourced through a UK designer and shipped over here, giving the bar a distinctly Victorian-era feel.
They're taking over a space that briefly operated as Easy Eight, and having giving it a complete makeover, have now brought their vision of a mid-1800's tavern to life — one that's something of a dream come true for Enright, who hails from England himself.
"I've always wanted to create my own pub," he says. "[The Duke of Clarence] is everything that I've wanted to have in a pub that I've not been able to get — you can have a cask ale, or dare I say it, a decent pint of Guinness; a European wine or champagne; or a cocktail that's been rotovapped with English essences and a lot of ingredients that were used back during the times of Charles Dickens."
"It's the best bits of the English pub without the grotty bits," says Train. "It's the kind of place Mikey and I want to go to ourselves."
ADVERTISEMENT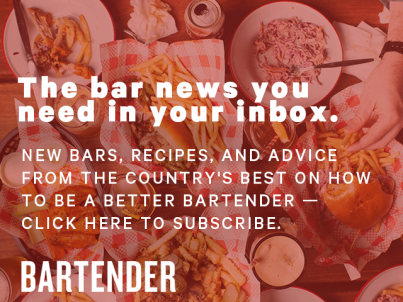 &nbsp
The cocktail list features seven in house creations, making smart use of a rotary-evaporator, in drinks like the Celery & Nettle Fizz (Rutte Celery Gin, nettle distillate, citric acid, gum arabic, celery juice, whites, soda & black pepper) and The Clarence House Gibson (Bombay Sapphire gin, dry sherry, rosemary-smoked sea salt, pickled onion distillate, brine).
They've also installed a hand pump for pouring proper cask ale, the way Enright remembers it from his native England, which they've incorporated into the cocktails, too — see the Custard Ale Flip (Cask ale, Talisker whisky, marmalade custard, demerara & allspice) for proof.
The back bar is adorned with some 500-odd bottles of spirits, most of which hail from British Isles, ranging from gin to Welsh whisky and a whole lot of Irish whiskey and more.
You'll also be able to sample some rare back-editions of Pimm's from the 1960's and 1970's, and they're doing bowls of Shrub and Punch for groups of 4 or more.
Throw in a considered wine list and dishes like roast bone marrow and fish finger sandwiches, and you've got a small bar doing big things right.
Take a look at an excerpt of the cocktail list below and get a feel for the bar in the photos.