The competition in the 2017 Bartender of the Year sponsored by BACARDÍ & De Kuyper was closer than it's ever been this year. Each year, and after three gruelling rounds of competition, one new entrant joins the Bartender of the Year club, and this year it was Daniel Gregory.
But what do you have to do to make the Top 8? Well, the first step is getting through the notoriously difficult exam, which tests your bartending knowledge, your grasp of classic cocktails, and what you know about spirits, beer and wine. So, next up in our series of tips and advice from this year's stellar Top 8 (we've already heard from Jonothan Carr, James Irvine, Priscilla Leong, Kal Moore, and Tom Loosli) is Paul Hammond who for a second year in a row excelled at the exam. It's his second year making it to the Top 8, and below he's got a couple of tips for crushing the exam.
Hear from him below.
You're back in the Top 8 again this year, what was the competition like?
Fierce. It felt very close all the way through this year, I honestly wouldn't have been surprised if any of the Top 8 or 16 had won.
ADVERTISEMENT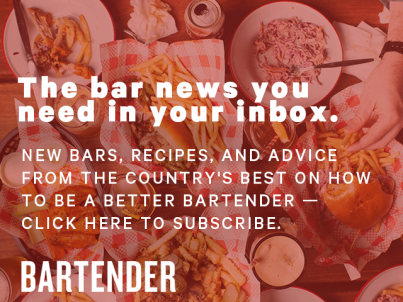 &nbsp
For the last two years you've crushed the exam — what are your tips on preparing for it?
Having someone like Priscilla [Leong, his partner and fellow Top 8 bartender] to push and encourage me definitely helps! As for advice for anyone who wants to give it a go?
Have a study partner. It's really hard to cover enough ground on your own and you can constantly test each other up until the day itself.
Know the sponsors' brands inside out.
Read the Magazine, duh. Then take notes on absolutely everything that could possibly be a question.