The competition in the 2017 Bartender of the Year sponsored by BACARDÍ & De Kuyper was closer than it's ever been this year. Each year, and after three gruelling rounds of competition, one new entrant joins the Bartender of the Year club, and this year it was Daniel Gregory.
But what do you have to do to make the Top 8? Next up in our series of tips and advice from this year's stellar Top 8 (we've already heard from Jonothan Carr, James Irvine, Priscilla Leong, Kal Moore, Paul Hammond, and Tom Loosli) is Joe Sinagra, from Perth bar Bobeche, who this year made what we believe is a record fifth straight appearance in the final round.
Hear from him below.
This year was your fifth year in a row through to the final round — it's quite an achievement. What's it like to be a veteran of the Top 8?
It's tough. There's a lot of young talent coming up and pushing the standard higher every year. Plus there's the added pressure of everyone giving you hassle about it "being your year". This year I had the added pressure I put on myself to do the five years in a row, a goal I set after last year. You've really got to just focus on the tasks at hand and try and put all the pressure and expectation to the side.
ADVERTISEMENT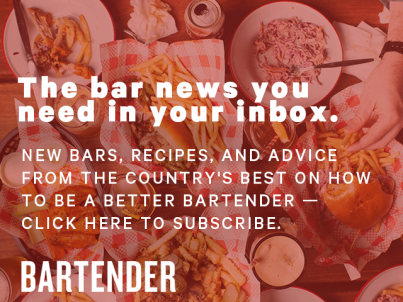 &nbsp
What was the Top 8 group like this year? How tough was the competition?
This year was probably the toughest year I've ever been involved in. There was so much experience and raw talent in this year's Top 8 that everyone up there would have made a very deserved winner.
What are your tips on making the Top 8?
I think I say the same thing every year but it really is simple. Be prepared! It's something I felt I could've improved a bit this year. I had some general drink ideas and did some light reading but it really takes more than that.