The bartending popups for 2017 are not done yet.
Tonight at PS40 in Sydney sees Michael Callahan, creative director at Employees Only Singapore go head to head with Celia Schoonraad — whom you may remember from such interviews as this one — of the acclaimed Singapore bar, 28 Hong Kong Street.
Callahan will be tossing out tiki drinks and Schoonraad will be serving drinks straight up in what promises to be a night of chat-slinging and great drinks from two world class professionals.
The event kicks off tonight, Monday 18 December, from 5pm until late at PS40.
We're told you should expect plenty of pandan, split-milk Boulevardier's and more and if the previous popups at PS40 are anything to go by — they've had Nico de Soto from NYC's Mace and Operation Dagger's Luke Whearty popup this year — you're in for a raucous night.
ADVERTISEMENT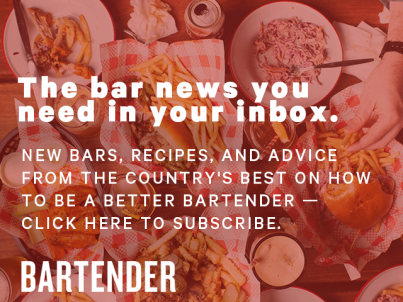 &nbsp