Christmas is a time for giving and it's time to reveal that Dandelyan will be hitting Australian Shores in 2018. The Spirited Awards at Tales of the Cocktail 2017 saw the following accolades for the team:
World's Best Cocktail Bar
Best International Hotel Bar
Best International Bar team.
More information will be revealed shortly but clear your schedules in August next year- you won't want to miss this.
In the mean time… we hear from Ryan Chetiyawardana on what makes Dandelyan and the team world class.
Chetiyawardana doesn't need much by way of an introduction. Since opening his first bar White Lyan (now Super Lyan) in 2013, he has become one of the most influential people in the industry. His love for pushing the limits of cocktail crafting and his knack for innovation have seen his second bar Dandelyan, ranked second in the World's 50 Best Bars list, and number one bar in the world at the Spirited Awards at Tales of the Cocktail 2017.
Take a look at the Q&A with him below.
ADVERTISEMENT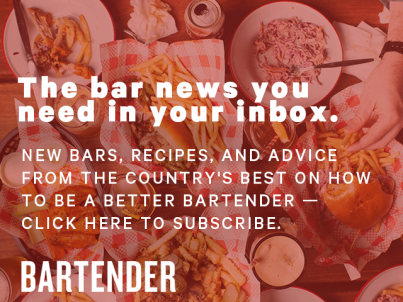 &nbsp
Describe to us what Dandelyan as a concept encapsulates to give vision to anyone who hasn't visited
Dandelyan was the culmination of where we were at as a company, but also what we were excited to explore in what was happening in the world of food and drink. We wanted to create a neighbourhood vibe in the beautiful setting we had – making people feel comfortable and welcome was the most important thing. But we also wanted to excite them and build on what we had been doing before, so we created a concept of 'Modern Botany'. It delves into the world of botany, but also references the ideals of travel that Sea Containers House encapsulates.
At the recent WB50 awards Dandelyan was placed 2nd, what makes you so unique to achieve this accolade?
We have the best team in the world! We draw from so many different backgrounds and that gives us scope to create a welcoming environment and a selection of drinks that are exciting and unique.
How long has Dandelyan been in operation for?
We're just past our third birthday, but the idea is about 5 years old.
How do you develop the  drinks program within Dandelyan?
Entirely in unison, and that's what makes it so special. About 35 people are involved in the menu and drinks creation and every member of the team is involved in the process. This is what gives us such a spread of stories.
What type of training is provided among the team?
We want to be able to draw from lots of different areas, so the training is constant, and evolving. We of course will look at spirits, wines, beers – the bread and butter of the bar world – but we will also look to gain insight from people who are innovating in lots of different industries.
Why should someone visit Dandelyan?
Thankfully there's lots of reasons! The setting is incredible – designed by Tom Dixon and overlooking the Thames, the team are warm and friendly, the soundtrack is killer and the drinks are quick and interesting.
What's in store for the future of Dandelyan and the team?
We don't want to rest on our laurels, so we are constantly pushing ourselves and ?developing. As new members join, we play take stock and regroup – always giving room for growth and re-assessment. This is one of the catalysts for changing the menu, and for looking at new ways of evolving what we do.
For more information in 2018 check out www.the-blend.com.au or Ask your local Exchange Ambassador