Sven Almenning, owner of the influential Speakeasy Group of venues — Eau de Vie Sydney and Melbourne, Boilermaker House, Mjølner Sydney (and the forthcoming Melbourne outpost) — is no stranger to accolades and has been a regular fixture in the Top 10 Most Influential List, this year sponsored by Angostura aromatic bitters, since the biennial list began back in 2009.
Almenning lands at number two on the Most Influential List this year; below, see what he thinks the trends will be next year and who he thinks is at the vanguard of the next generation.
Sven Almenning, Owner, Speakeasy Group
Which trends do you think we'll see in 2018? What do you want to see?
I think we have arrived at a time when rather than being privy to one overarching or dominating macro trend we'll see a plethora of micro-trends flourishing. The idea of the aperitif bar that focusses on low ABV products such as sherry and vermouths etc. will no doubt continue to grow as bars look to reclaim their margins on cocktails and mixed drinks, however specialised spirits bars such as gin and whisky will no doubt also continue. 2017 saw the launch of several whisky bars and I think 2018 will continue to see a growing interest in specialist bars. Personally I hope to see more specialisation and more venues with unique concepts flourishing. 
If you were face to face with your 21 year old self, what advice would you give them?
Party hard. Work hard. Enjoy your work and always strive to be the very best you can be. 
What are you working on at the moment?
At the moment we are working on a couple of more venues. We are hoping to open Mjølner Melbourne early 2018 as well as Nick & Nora's in Parramatta later in the year. The former will be an extension of our Sydney venue which opened in April this year and that has been very successful for us. Nick & Nora on the other hand is completely new to us as it will be the first venue with natural light. It's also our biggest with a proposed capacity of 330pax. I am also still working hard on launching my online training platform Ananas, as well as co-authoring a book on whisky.
ADVERTISEMENT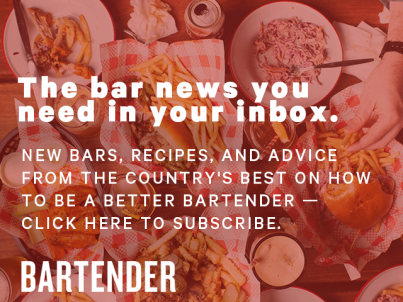 &nbsp
Who from the next generation is impressing you with what they're doing? Who's got a bright future ahead?
There are a lot of bartenders and bar professionals today that impress me. I am of course a huge fan of Alissa Gabriel who has been promoted to bar manager at Mjølner and think she will become one of our industry's most well known faces. She has a great combination of skill and passion and is becoming a fantastic all-rounder who I believe will go very far. Joshua Pahl from Eau de Vie in Melbourne is another one to watch for sure… I also think we'll see some great stuff from more well known industry figures as there are a few that are due to open their first venue as owner/operators.