Tash Conte is the owner of Melbourne bar Black Pearl, and 2017 was another great year for the Fitzroy cocktail den. Conte landed at number five on the Bartender Magazine Most Influential List sponsored by Angostura aromatic bitters in 2017, and that's no surprise: Black Pearl has an unrivalled track record in producing Australia's best bartenders, and last year the bar celebrated its 15th birthday — and impressive milestone.
Below, see what she thinks the trends will be next year and who she thinks is at the vanguard of the next generation.
Tash Conte, Owner, Black Pearl
Which concepts/trends do you think we'll see in 2018?
I think we will definitely see more sustainability and the conscious multi-use of ingredients. I also think we will see this present in many levels of bars, from casual to top end. It is a level of thinking that pushes boundaries and comes up with the most unassumed results which is the fun part. The second trend would be the influence of the culinary world migrating from kitchen to coupette. We are seeing clarified bone marrow reductions to roast root veggie additions to drinks, this line of bartending just deliverers another dimension of flavour, texture and experience on the consumer's end.
If you were face to face with your 21 year old self, what advice would you give them?
If I meet my 21 year old self, I'd say travel far and wide and experience working abroad in as many bars and restaurants as you can.
ADVERTISEMENT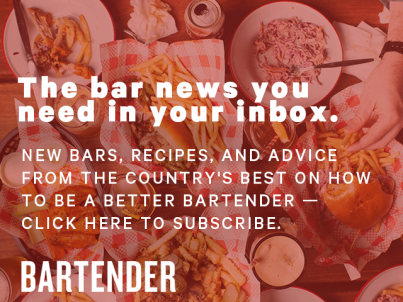 &nbsp
What are you working on now?
We will be starting to look at our next menu offering. It is a very long and arduos process that involves everyone's opinion and input.
Who from the next generation is impressing you with what they're doing? Who's got a bright future ahead?
I'm going to be biased on this one. Mark Leahy, who is part of our team at Black Pearl I think has a lot to offer. So much so I'm sure he's not aware of his full potential at the moment. He is very humble and well-mannered and offers great old school hospitality. He is our chef and also tends the bar. His drinks are always left of centre and his influence of the kitchen is prevalent in his drinks.
What was your first bar job?
My first bar job was working in a RSL in a little Melbourne suburb that offered frozen Margaritas from a slushy machine. The food offering was nachos and melted iridescent yellow cheese that squirted out from another machine. Gold! Bit different from where kids get to start from today.