Ryan Lane is the man running one of Australia's best bars, The Gresham — you can see what a day in his life looks like here — and he has been vocal in the Brisbane bar scene about bringing the industry together and pushing back against that city's ID scanning laws for venues.
2017 saw Lane make his first appearance in the Top 10 of the Bartender Magazine Most Influential List sponsored by Angostura aromatic bitters, landing at number six. Below, he talks about what he wants to see in the bar industry in 2018.
Ryan Lane, Bar Manager, The Gresham
Which concepts/trends do you think we'll see in 2018? What do you want to see take off in 2018?
A return to service! Making service the first priority once again. When this is knuckled down, everything else will follow!
If you were face to face with your 21 year old self, what advice would you give them?
Stick to what you're doing! Work hard, enjoy life, and for the love of god, quit smoking!
What are you working on at the moment?
Gresham's still as busy as she's ever been so keeping her humming along is the number 1 priority at the moment, especially with the addition of The Drawing Room. We have a new venue under construction at the moment as well, but more about that later.
ADVERTISEMENT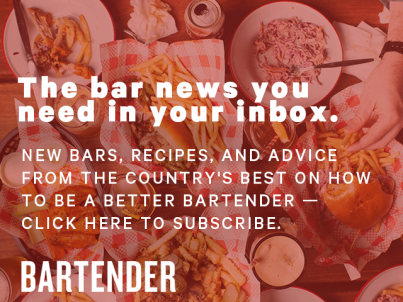 &nbsp
Who from the next generation is impressing you with what they're doing? Who's got a bright future ahead?
There's a bunch of kids killing it at the moment from all around the country. I couldn't name them all as there's too many, but I'm always fond of my QLD'ers! We always try to keep a few younger guys and gals as a part of the Gresham team, to try teach them the stuff we've learnt over the years.
Can you tell us a bit about your first bar job?
Pulling pints in an Irish pub, and my god do I miss it! Life was so simple back then.