Panama House has been a Bondi staple since
first opening in 2012
, but the Latin American-inspired restaurant and bar has found some new digs, and a great new view looking out onto Campbell Parade and a postcard view of Bondi Beach — and they open today.
Panama House is owned by Geraint Coles and Mitch Slattery, and the new location is a great place for the venue's focus on Latin American eats and drinks.
In terms of the drinks, the cervezas have a Latin American tinge to them, with Dos Equis, Pacifico and Tecate joining a host of Australian craft brands. There's a smart and concise wine list of some 50 wines, comprised of smaller Australian producers like Unico Zelo, and a smattering of Argentinian and Chilean wines.
And in case the good weather of Bondi takes a turn toward the inclement, you can still have summery good times with their Caught In The The Rain which is served frozen, pulls together Plantation pineapple rum, coco-piña puree, lemon curd, and charred coconut.
Here's what Coles had to say about the new incarnation of Panama House.
ADVERTISEMENT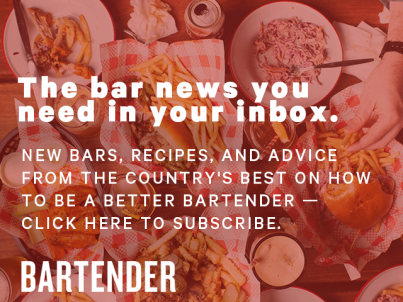 &nbsp
How would you describe Panama House 2.0?
Panama House is a Latin American all-day restaurant and bar overlooking Bondi beach on Campbell Parade. We want it to be the go-to for takeaway coffee, all day brunch (that can be paired with bottomless mimosas, bloody Mary's and micheladas Friday to Sunday), share-style dinner, and sundowner cocktails on the stellar glass balcony.
What's behind the move of Panama House?
It was a mix of opportunity and circumstance. We were looking at a second location, but we saw this spot become available and we couldn't say no. It has a great view overlooking Bondi beach, perfect for our brand and what we wanted to offer, and we thought it would make more sense to make the move to a larger venue.
Tell us a bit about the drinks offering and the ideas behind it?
The 50-strong wine list favours minimal intervention and natural styles and is Australian and South American in origin. Our cocktail menu will be a primary feature of the venue, and there's a lot of time and attention that has been spent looking into the ingredients and processes and what we want to offer. We had an idea a long time ago to take some of those 'cheesy' classics and guilty pleasures and reimagine them with some of the amazing spirits and produce that we have available today. Jake Cherub, our bar manager, has been doing some amazing things tweaking and refining the drinks, ready to bring them into the limelight. We've started with a bit of a paired-down list as an intro, but expect to see redesigned piña coladas, Alabama slammers, blue Hawaiians and many more. There's little music references attached to each of the names too.
Without doubt, though, our signature is our PH margarita which essentially takes us two and a half weeks to make. We infuse Jim Beam rye with orange peel, cardamom, clove, black pepper, and a few other secret ingredients to create a homemade curaçao. Then, we add hibiscus flowers and mix with a turbinado sugar syrup to create a liqueur. We then combine this with Arette Blanco tequila, fresh lime juice and oleo saccharum over a rock of ice with our homemade salt rim. Its all done with zero-waste philosophy behind it, so the limes are skinned before being juiced so we can make the limo-oleo, then the juiced cores are dehydrated for use in other ways – like combining with salt for cocktail rims or being used throughout the kitchen.
Tell us a bit about the food and the ideas behind it?
Our head chef Sean Kiely's menu straddles Latin American and Australian flavours, the idea behind 'Panama' House is the notion of gathering cultural identities and ideas and transporting them to new shores – with the Panama Canal being at the centre of those shipping routes between Latin America and Sydney. The menu is split between brunch served until 4pm, and then dinner from 5.30. Brunch is a little more casual, with our staples like the corned beef hash brown and huevos rancheros still front-and-centre on the menu. Dinner is a little more refined-casual. Sean's classic training is applied to the flavours of Latin America with a little Aussie influence – think rare kangaroo tacos with sweet capsicum compote; or mojo-roast pork belly with jalapeño cream and desiccated red chilli.
Lastly, where is it, when does it open, and what are the trading hours?
The venue opens on Wednesday 24 January at The Pacific Bondi complex (180 Campbell Parade, Bondi). Opening hours: Tues-Sat 8am – 11pm, Sun 8am – 10pm.
Take a look inside the Panama House Bondi below.