Melbourne bar Black Pearl is well-known for its cocktails, but for this week and to mark Australia Day, in the Attic they've got a special menu — it's one we think you'll like.
The team upstairs at the Attic at Black Pearl have been switching up the cocktail list each week for the last five months, says bar manager Chris Hysted-Adams, and they've pulled out the puns this week.
They get the serious stuff sorted at the top of the list: stating, "There's plenty about this weekend we shouldn't celebrate, but we think the below are things everyone can be proud of."
You'll be able to dive into the menu all week, should you wish not to partake on the 26th, and we think that if you do you'll like the drinks on offer.
There's an obligatory Acca Daiquiri paying homage to Australian classical music icons, AC/DC (of course), and a tribute to one of this country's finest civic institutions, the #DemocracySausage (which includes Bunnings sausage-washed vodka, cured tomato and a BBQ spice mix) which will probably work a treat if you're hungover on the 27th and listening to the Triple J Hottest 100.
ADVERTISEMENT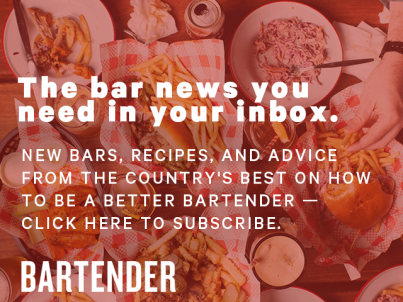 &nbsp
The festivities don't stop there: the Port Douglas Stinger pours some Koala Crack into the glass (it's a eucalyptus amaro, or so we're told), and a cocktail we imagine could have legs until — well, until the return trip to England for the Ashes in 2019 — called The Urn Returns, a combo of Four (Nil) Pillars Navy Strength, Turbo Mango, fino and mint.
Take a look at the list for yourself below.