With all the recent focus on local spirits, some native Australian botanicals are coming into vogue, and Perth's Wildflower is embracing them on its latest drinks list.
Wildflower sits atop the COMO hotel in Perth, in the old Treasury buildings. They've recently had James Connolly, the group bars manager for Long Chim (which you'll also find in the Treasury buildings), take over the drinks program for the bar.
They've got a strong focus on native ingredients at Wildflower, and that's something that Connolly has translated into the drinks list: each of the cocktails employ native botanicals like lemon myrtle leaf and river mint, and they've got a Gin and Tonic menu that is all about native tonics.
We asked Connolly to tell us a bit more about the drinks program.
You've done the list at Wildlfower, and it has a focus on native ingredients — tell us a bit about the idea behind the list?
ADVERTISEMENT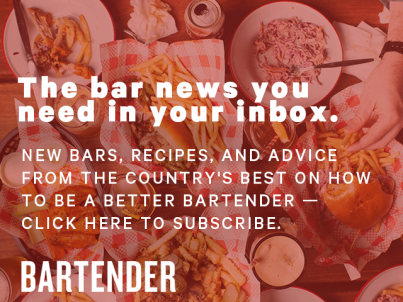 &nbsp
Lemon Myrtle leaf is the new kaffir lime leaf! Our former bartenders (Jamie and Sean) who'd done the beverage list when we first opened, had done a great job, so it was a case of extending on what they had done. Where possible we use local craft spirits and Australian native botanicals, trying to source everything as locally as possible. It's all about championing Western Australia wherever we can.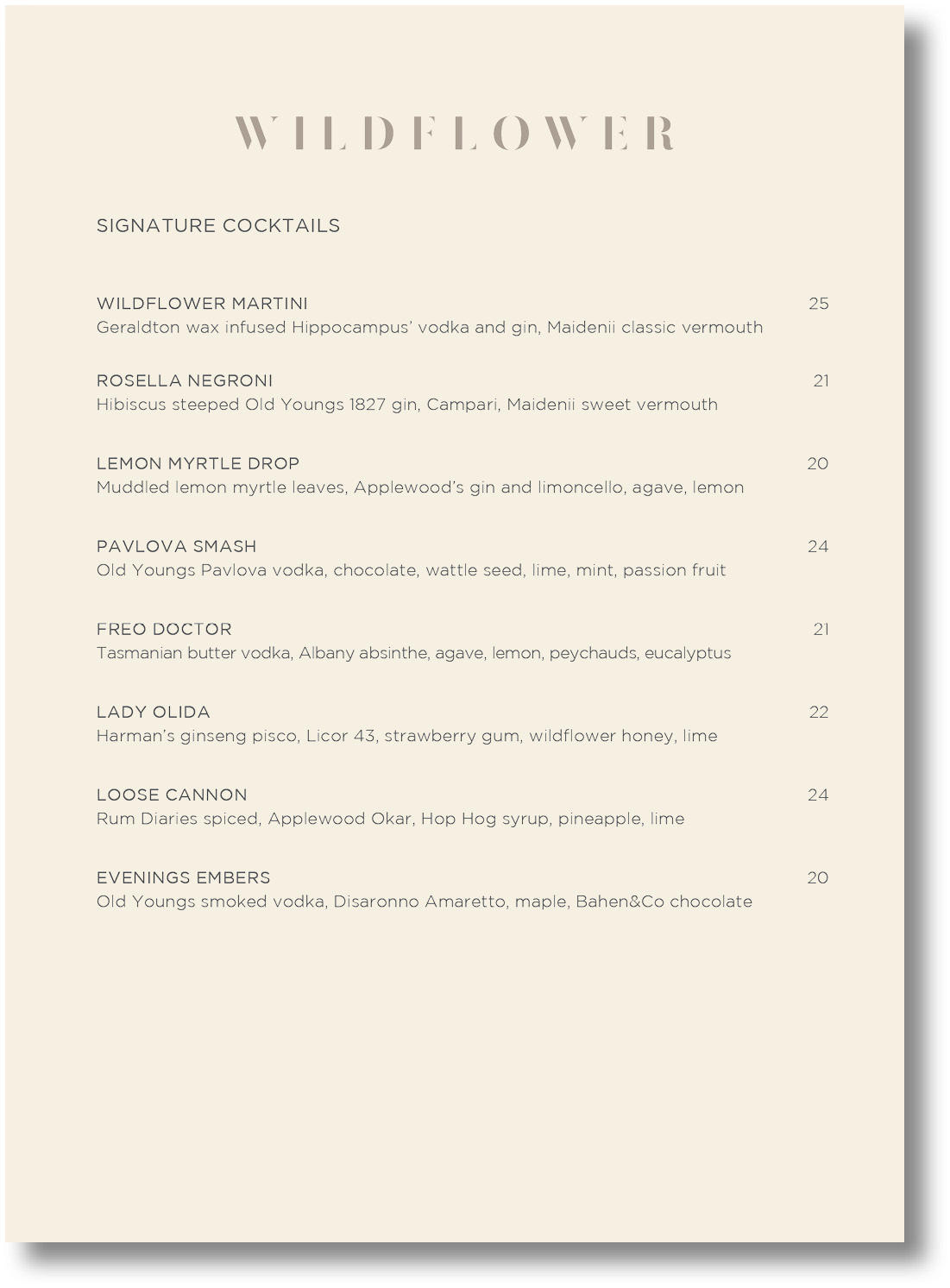 How did you go about getting the right pairings for the native tonics?
I have had a little bit of experience with the whole 'Gin Tonica' thing in the past, but it was really quite eye opening when using all these new flavours. They are flavours that most people, including myself, are unfamiliar with. I tried to pair a native botanical with a more common G&T garnish whilst still being true to the base spirit.
Can you tell us about the Wildflower Martini and how that came about?
The Wildflower Martini has been on the list for a while but we gave it a bit of a redux recently as it's our signature drink. I love the aromatics of Hippocampus Gin but also the texture of the vodka, so it was an simple idea to combine the two. Geraldton wax (or G wax) is endemic to Western Australia; it has this amazing citrus and bubble gum flavour profile. It's really cool and great fun to work with. We stir all this down with some maidenii vermouth, a dash of agave and a dash of salt. It's a great aperitif but also works really well with the food.
Can you describe a couple of native ingredients that you think under appreciated and could be used more often? Why?
Lemon Myrtle leaf is great! I first encountered it working with Dave Nguyen at Rockpool. It has this amazing brightness to it and lends itself really well to drinks. Geraldton Wax is another one that I think is getting quite popular. River mint is really interesting, it has this intense herbal minty-ness – it's insane! Finger lime pearls are quite common now but I love how they burst on the tongue with their intense flavor.

What's some general advice you can give when it comes to putting together a cocktail list? What's your process?
Cocktail lists are all about balance – you need to try and cover all your bases in terms of Aperitif, quaffable and after dinner drinks/digestifs. I always try and mix it up in terms of how drinks are served up – whether in high-ball glasses or on the rocks. I'm not a fan of really long lists – I like them to be succinct and to the point. I always remember that I'm writing a list for guests, and not for other bartenders. I also always incorporate a sense of identity from the venue itself, and work around that. It's important that the menu suits the venue, the atmosphere, and the food.