The new Shady Pines Saloon menu has landed, and it's an all new look for a brand new year.
"Essentially, for this menu we wanted to do something fun and approachable, pretty much what Shady Pines is all about," says Swillhouse group beverage director James Irvine.
But just because it's fun and approachable doesn't mean there's not a bunch of interesting stuff going on. Take a look at the menu and you'll see ingredients like Barolo Chinato, Rinomato, and Contratto (a trio of bitter Italian amari you don't often see), and flavour combinations like chipotle and cherry cola.
Instead of running with a theme for the menu, Irvine says they went with what they loved.
ADVERTISEMENT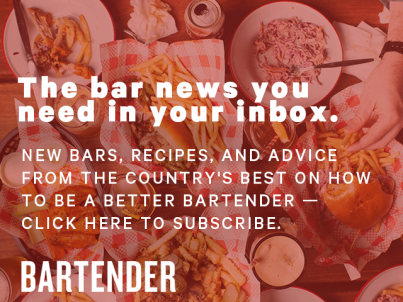 &nbsp
"There are no themes to the ingredients, the drinks or the menu itself," he says, "we had our regular creation sessions and decided to make a list of bangers."
Take the Pea Brain, for instance, which Irvine breaks down for us here. It's "a super fresh drink emphasising a really 'green' profile," according to Irvine. "The spirit used is Encanto Acholado Pisco (a blend of four grapes) which shines through and works well with the tropical kaffir and pineapple combination and contrasting fresh snap pea, which plays a textural 'fuzzy' note along with aquafaba as an emulsifying agent." To finish it off, throw in a hit of pastis as a "harmonious, rounding sweet vegetal ingredient that works perfectly in this drink, with a bump of lime to boost the acidity."
Hey presto, you've got yourself a refreshing cool drink.
You'll also note the use of fennel pollen on the menu, too, in the Espresso Jabroni (yes, we can smell what Shady is cooking). It comes from the flowering buds of the fennel flower, which handpicked and ground and dried. It's "a lot like saffron this is an arduous task and comes with the price tag!" says Irvine. "The flavour profile is a gentle anise meets honey, with a creamy mouthfeel and texture. It's definitely a hot ingredient around the world right now!"
Take a look at the list below.